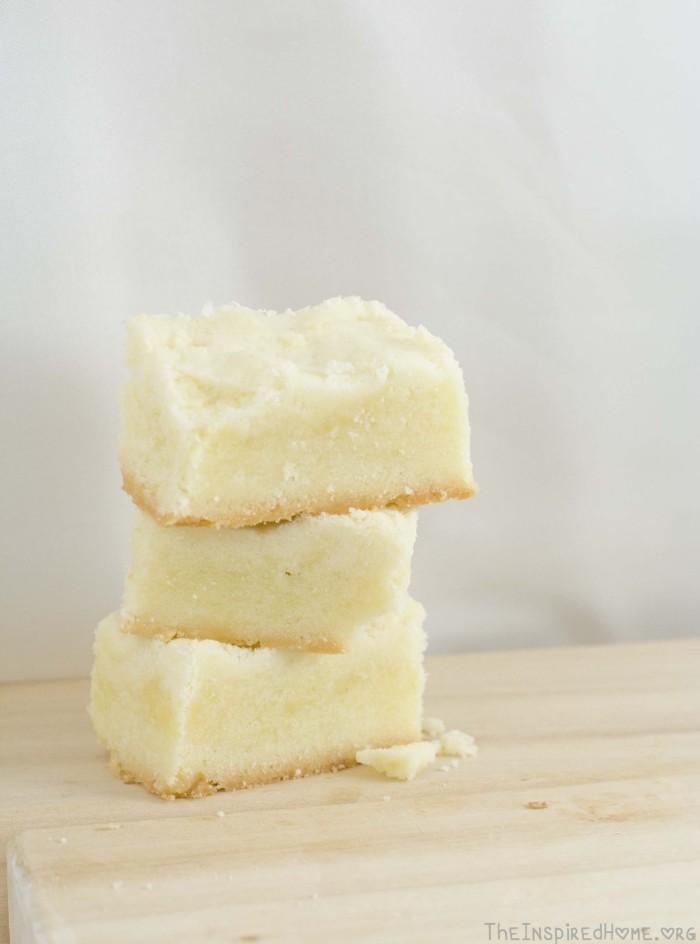 I asked each of my family members and some close friends what was their favourite holiday treat was. Unsurprisingly, 4 of them came back with Scottish Shortbread. Scottish Shortbread has been included on every holiday treat tray that I can remember in my family and being part Scottish that only makes sense. You can imagine my relief (and surprise) when first dating my husband to find their favourite holiday treat was also Scottish Shortbread.
Two of my nearest and dearest also specified they didn't want to have gluten-free shortbread. Gluten-free shortbread had gotten a bad rap from my mom who experimented and came up with one recipe – very crumbly and bland. Needless to say it didn't become an instant family classic. Since she is visiting this week, we worked together to create a recipe that is more like the original. It will be interesting to see if anyone notices the differences between the gluten-free versison and regular. Both versions contain rice flour, a gluten-free staple.
I have included both recipes for you to try, whether you be a gluten-free fan or not. I hope you enjoy!
Old Fashioned Scottish Shortbread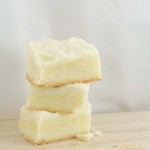 A delicious old fashioned Scottish shortbread recipe from my husbands family. It also makes terrific cookies.
1 lb of butter
1.5 cup of icing sugar
1 cup of rice flour
3.5 cups of all-purpose flour
Cream butter with wooden spoon (not too thin)
Add rice flour & sugar, mix together
Sift in the flour, 0.5 cup at a time
Knead with hands and then add to greased baking pan (9×13″ works best)
Bake at 300 degrees for 60 minutes (until edges are golden)
I use my Kitchen Aid mixer instead of a wooden spoon for creaming.
This also makes terrific cookies. If making cookies, reduce cook time by 15 minutes.