We are excited to announce our new contributor – Melanie from Mommydo.com. We both met Melanie at our last visit to Blissdom Canada, and immediately clicked with her. She is amazing cook, loves to do crafts, and is a passionate advocate for Williams Syndrome. Give her some comment love below on her first post!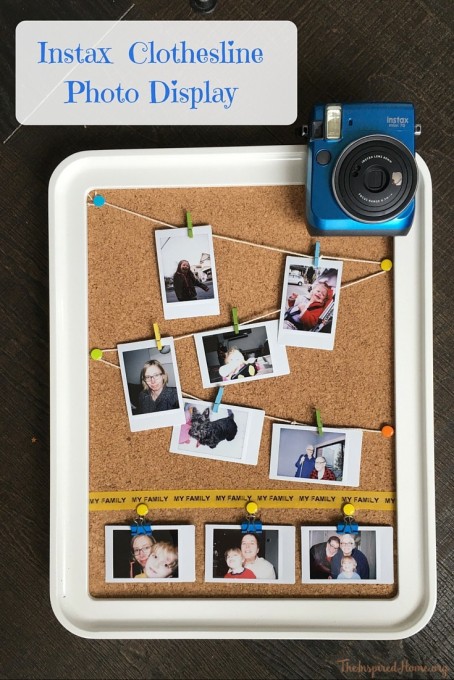 I remember flipping through family albums full of under and over exposed photos of all of us just doing regular things.
I really wanted the chance to capture real life with my family now, in a way that lets the kids literally hold on to these memories, rather than having all of them on mommies phone or the computer. Real photos. Not ones that are taken 15 times while I yell at the kids until I get a picture I approve of.
When Fuji learned about this desire, they sent an Instax Mini70 to test out. The boy realized what the camera does and shouted "now I can have photos of my family for my room!" So we set out to do just that.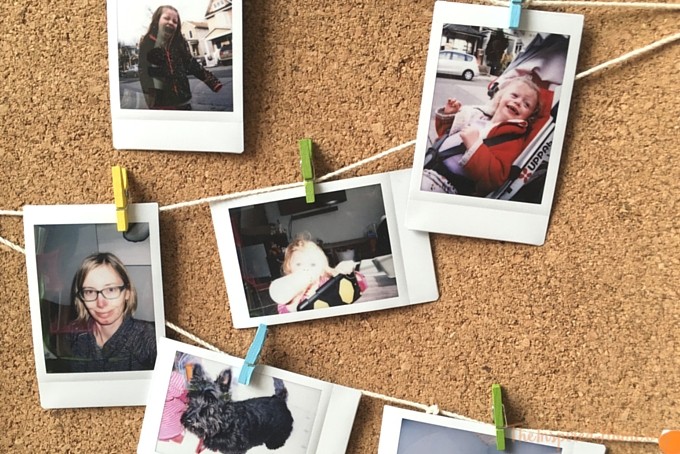 I think there might be a bit of a learning curve to taking the kind of Instax photos I see on Instagram. But the ones we took with no special lighting or fancy propping were just perfect for our needs. Pictures of our family in all our imperfect glory. Instax gratification. Take the photo. Hold the photo. Cherish the photo.
To make an easy way for the boy to showcase photos of the family in his room, and change it up when something new and exciting happened, we created this cute photo display.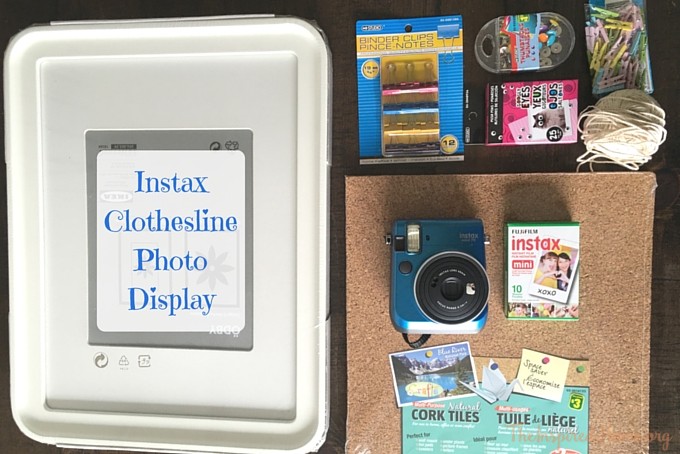 DIY Clothesline Photo Display for Kids
Materials:
Ikea Frame
Dollarstore corkboard, thumbtacks, tiny clothespins, string and butterfly clips
Label Maker
Steps:
Cut corkboard fit the frame. We needed to use two pieces to fill the space.
With the label maker, create tape that reads "MY FAMILY" to attach the two pieces them together and hide the seam.
Use colourful pushpins to anchor the "clothesline". The string should have a little droop but not be too loose. The photos are heavy and you want to make sure the ones above aren't covering the lover lines.
Attached the photos to the clothes with small colourful clothespins.
Create a "featured photos" area using pushpins and butterfly clips to attach three more photos to the display, below the tape.