That fall season is upon us once again. The leaves are changing colour, the garden is being harvested, and the chill is in the air. It's a great time of year to try to come inside, and sit down at the crafting table. We've rounded up several ideas from our amazing blogger friends – crafts for kids, crafts for adults and crafts involving food for you to try with a Thanksgiving theme!
7 Thanksgiving Crafts for Kids
Gather all the little people around the Thanksgiving table to help with these kid-friendly crafts! We love that there is easy ways to help kids learn gratefulness and thankfulness that goes along with Thanksgiving (it's not all about the turkey, you know!)
This Silk Leaf Turkey  looks like it would be an excellent fall centerpiece for your next occasion.

How about a little gratefulness with that turkey? Try a Thankful Turkey Journal

With so many pine trees around us, a Pine Cone Turkey seems like a no brainer.

A secret turkey mystery all begins with a Turkey Tin with Hidden Messages

This are too cute and perfect for small fingers to try – Pom Pom Turkey

The reason of the season might need a little prompting. Why not start the whole month with a Be Thankful Bucket?

This one is a classic in our books Fingerprint Handprint Turkey for a reason!

6 Thanksgiving Crafts for Adults
If you're feeling the need to get your very own craft one – how about one of these great ideas?
Get that door looking sharp with a Deco Mesh Turkey Wreath

I love the simplicity of this DIY Rustic Flower Vase, not to mention the sunflowers!

Gotta love this one – Simple Thanksgiving Door Wreath seems to me like you could make it do a few seasons (fall and halloween too!)

Got spare 2×4′ pieces hanging around? These Wood Block Pumpkins make those scraps look divine.

I love a good upcycling projects and these Repurposed Wood Shutters Sign don't disappoint.

Thanksgiving Blocks from Recycled Game Blocks – putting another take on those Jenga blocks….

5 Thanksgiving Crafts with Food
If you prefer to make a craft and eat it too – these are for you.
Simple Peanut Butter Chocolate Acorn Cookies.

Anything with candy corn has my vote – so does Easy Turkey Cookies.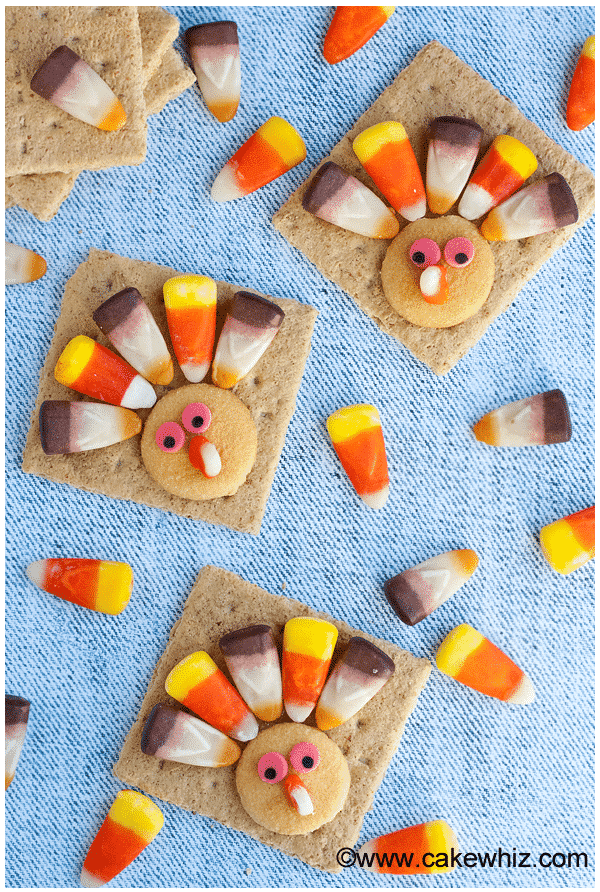 Sugar Cone Thanksgiving Cornucopia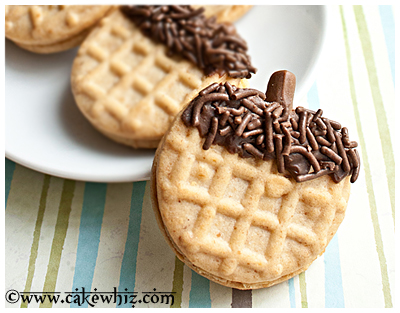 What will you craft first?

a passionate recreation coordinator by day, crazy farm mama of two by night. i live outdoors: growing my own food, camping and hiking with my border collie with two active kids in tow. when I'm not writing, I'm experimenting with recipes, and crafts – or anything else that might keep the monkeys entertained.