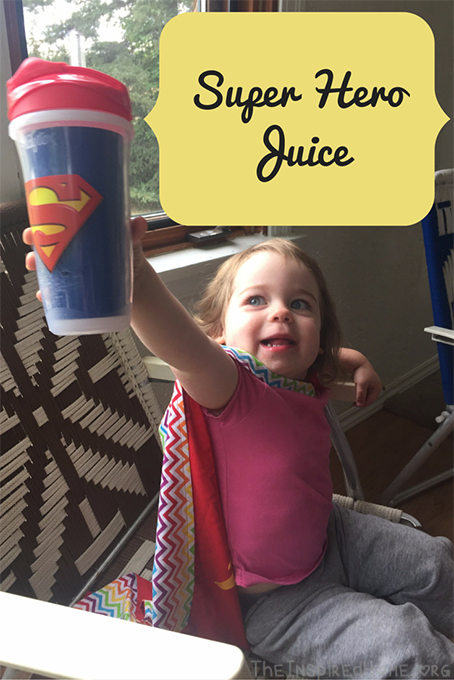 Things around my house lately have been a little super. Andrea made my kids two fabulous superhero capes for their birthday and they have been popular to play with. Dun dun daah! Cue those super people for whatever little help you need.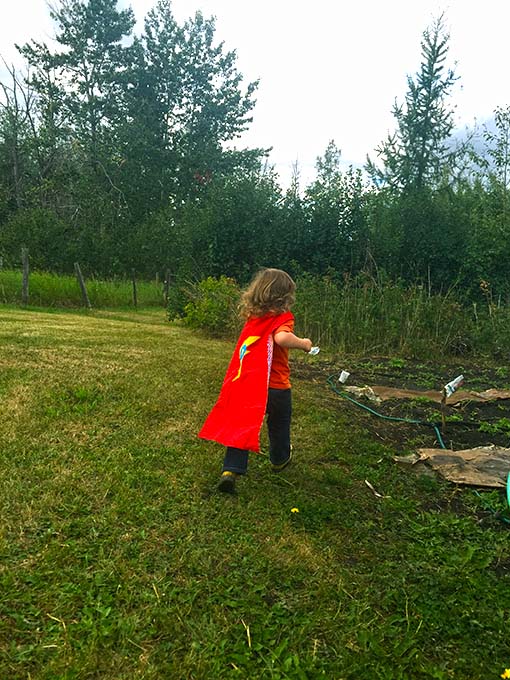 With all the flying and saving people, the Superheroes work up quite a thirst. We couldn't let them drink out of just an ordinary cup. Thankfully, Playtex® came to our rescue and sent us PlayTime™ Cups to review featuring Batman & Superman.
My expectation for any sippy cup that we are going to haul around with us is sky high. I need 100% leak and break proof cups, and ones that are easy to wash (or throw in the top rack of my dishwasher preferably). We have taken these cups with us on road trips, used them around the farm, and ran them through the dishwasher to see how they performed.
The kids absolutely loved the Super Cups. I liked that they were BPA free, and the lid was easy to put on, with an audible click to tell me it was secure. It was simple enough to use, so much so that Mr J (4) could also take the lid on, however couldn't figure out how to put it back on. I wasn't certain if the spill proof valve in the lid of the cup would come clean in the dishwasher, but it exceeded my expectation and didn't cause a problem. This is a solid cup that is a good investment for road tripping or using around your house. At about $7 per cup, you can afford more than one.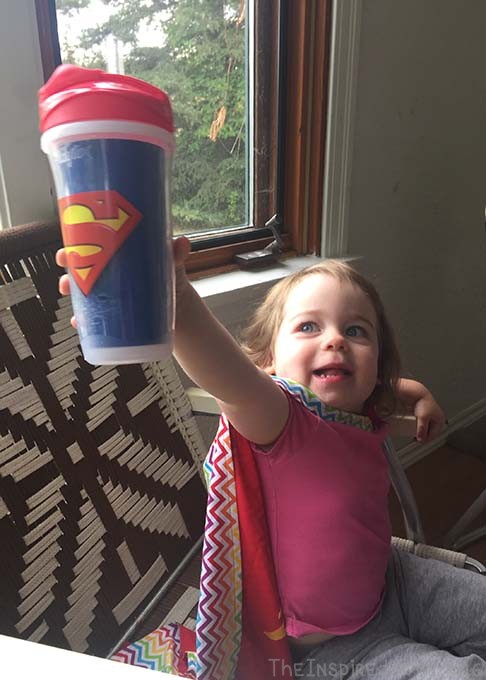 If your kids are being as super as mine though, you need high-octane juice to keep them going. My kids were delighted when I offered them yellow Super juice and took a minute out to actually slow down and consume it. Here's how you can make some of your own.
Super Hero Juice
Items Needed:
-1 Yellow Gatorade, 591 ml
-2 Playtex PlayTime™ Cups
1. Pour Gatorade into their cups, and voila.. you're SuperMom.