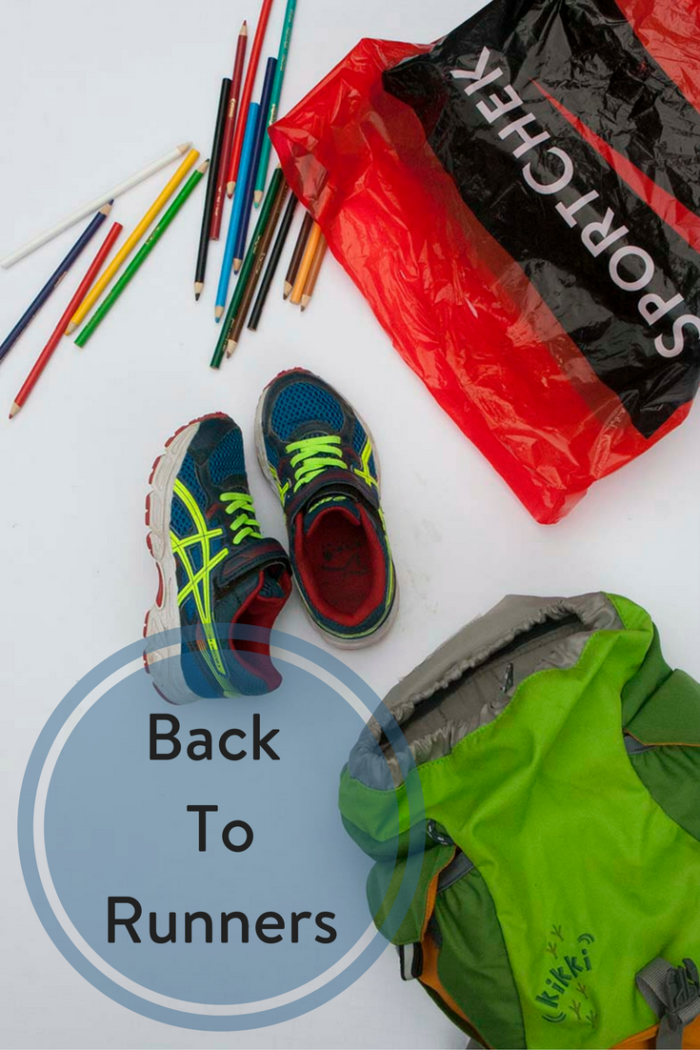 Back to Runners
Throughout the summer, we've been living in a variety of foot wear. Rubber boots for on the farm, and sandals for off the farm. Running shoes got stripped from the rotation quickly due to muddy conditions in the garden and tall pastures that swallows them whole in the wet grass in 3.2 seconds.
It's time to brush the dirt off these wild and free toes and head back to school in new runners. In my family, it was a tradition to go out and shop for the next size up running shoes before heading off to back to school. With Kindergarten on the horizon, and gym class looming, we were in search of a pair of shoes that could keep up with our tree climbing 5 year old while giving him good grip, and be easy enough for him to put on himself.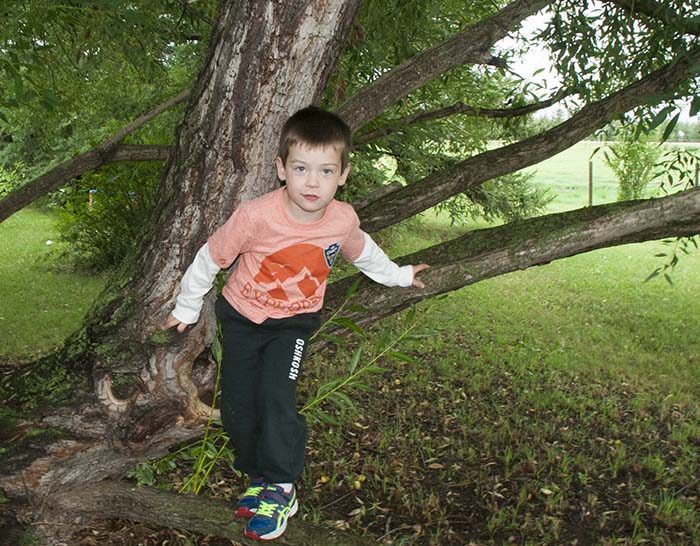 How to Choose Supportive Running Shoes
Measure Your Child's Feet
Don't assume your child's feet are the same size. Those little feet are constantly growing and it's not unusual to go through sizes quickly (sometimes more than one). Our friends at Sport Chek were prepared to measure all shapes and sizes in shoes. Their helpful shoe associates made quick work of finding out what size Mr J's feet were. Their tip was if your kid is between sizes – pick the larger size to accommodate for enough room for that growing big toe.
Check the Room to Grow in the Toes
Put your thumb between their big toe and the end of the shoe. You're looking for at least your thumb length to grow into. Check if there is also enough room in the width. Ask the child if anything is pinching on their feet. If the answer is YES – turn back. Try a different pair or a different brand that may fit better. No kid will want to put on shoes that don't feel good on their feet.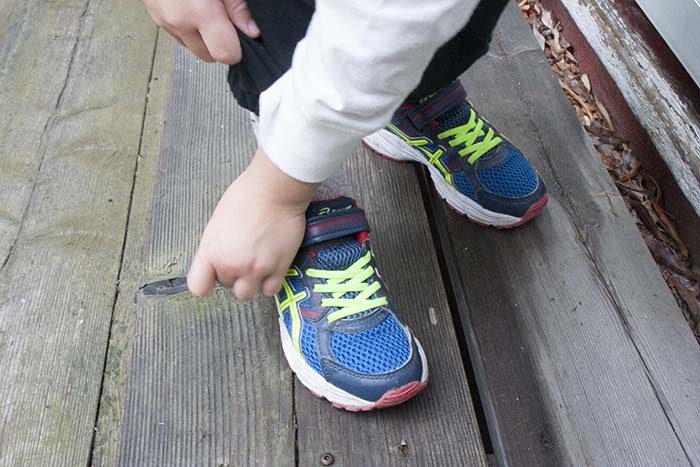 Test if They Can Put Them on Themselves
The last shoes I bought for Mr J were an utter disaster, simply because they had laces and he wasn't ready for tying his laces yet. So you can imagine how excited I was to find these ones with a simple elastic strap instead of laces. I know that we will learn the lacing eventually. It's nice to take the pressure off to have that all completed by Kindergarten. He tells me these ones are simple and has been practicing putting them on and off by himself.
Test Out Their Speed
In case you're wondering – this is clearly the most important part of the process 🙂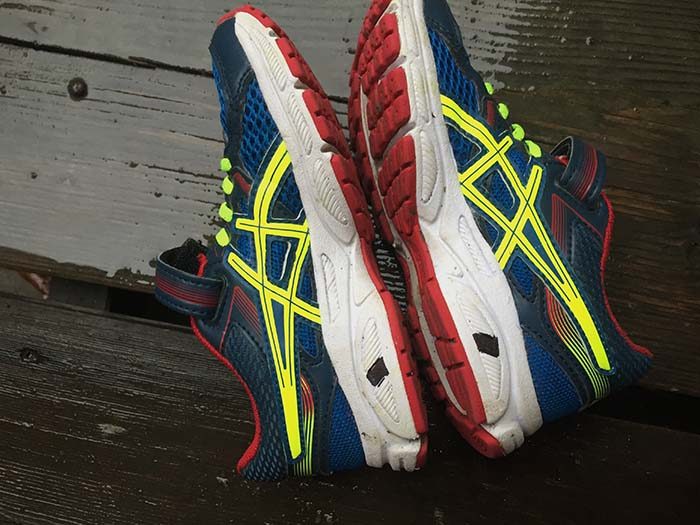 Add Dots
Knowing what shoe to put on what foot can be tough. On the inside of each shoe along the sole, I put a big black dot. This allows my kids to match up the dots and know confidently they are putting the right shoe or boot on the correct foot. It makes getting out of the door a lot easier.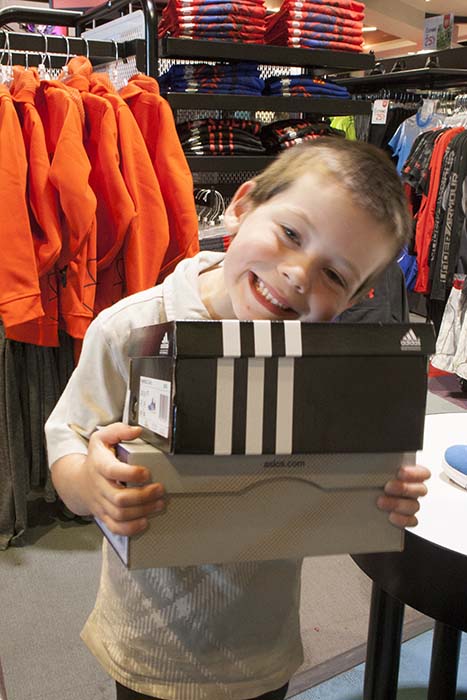 Finding Quality Shoes
You can find quality running shoes – some of the same brands you wear – at your local SportChek location. At the West Edmonton Mall where we visited, for sizes Toddler 11 – Kids 3 they had over 20 different choices. Eventually, Mr J settled on a pair from Adidas for indoors, and a pair from Asics for outside. I didn't even know Asics (my favourite shoe brand) made shoes in my kids' sizes. Needless to say, I'll be back!