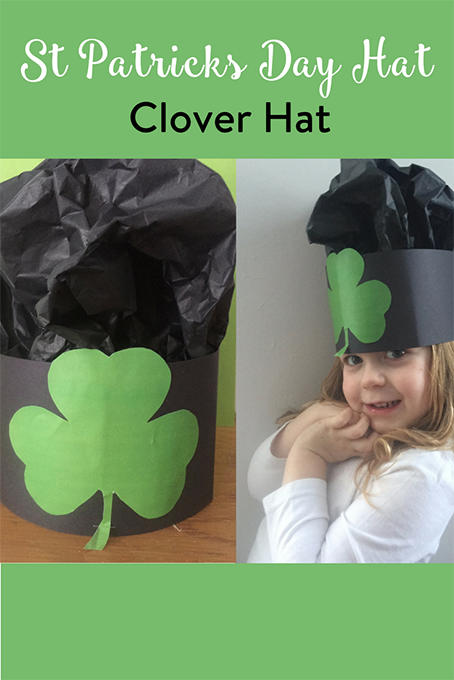 St Patricks Day Hat: Clover Hat
Top o'the morning to you! If you're looking to celebrate all things green for St Patricks Day, look no further than these simple clover hats that lend themselves to any head size. It's a simple craft you can do with your kids to get into the spirit of the season. It's all easily customizable to your preschool crowd, by giving them St Patrick day stickers to add to the band to personalize the hat to each person.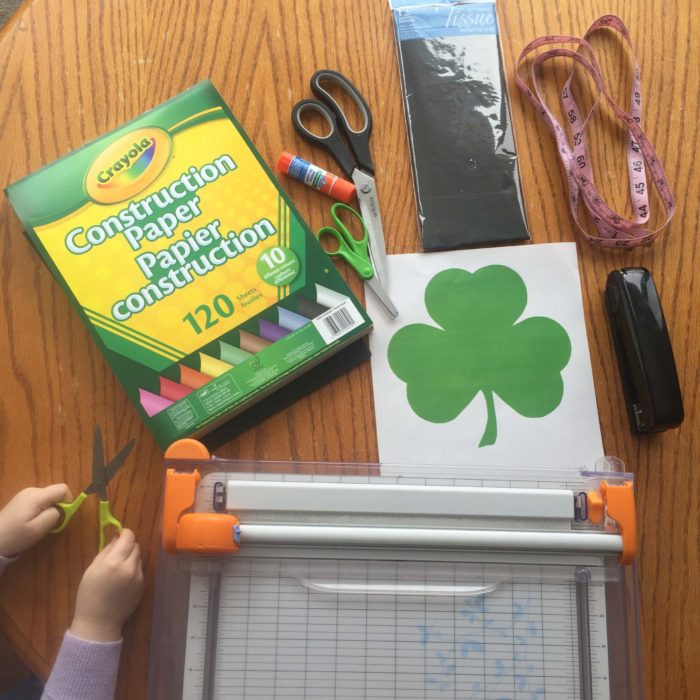 What You Need
Construction paper or black bristol board
Black tissue paper (1 sheet per hat)
A measuring tape to get those head sizes accurate
A printable 4″ clover
St Patricks Day stickers or dots
Scissors and/or paper cutter
Tape
Stapler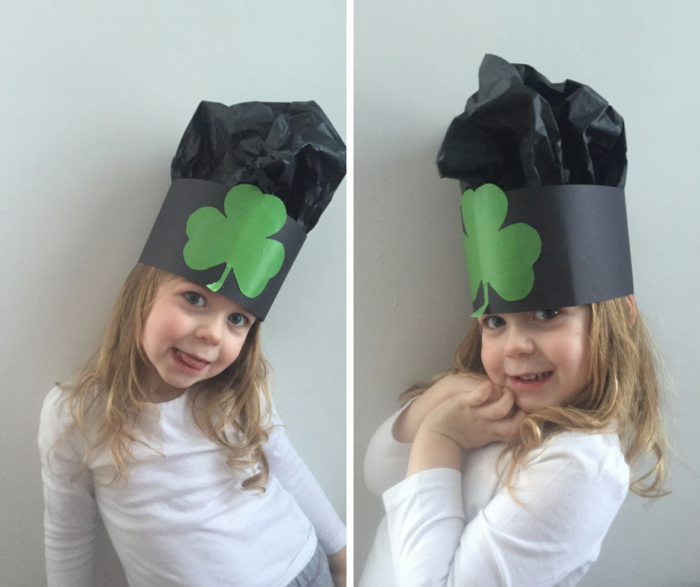 How To Make St Patricks Day Hats
Measure each child's head. (Our 3 & 5 year olds heads were about 20-21″ for reference).
Cut 4″ wide strips of your construction paper or bristol board for the band. Staple them together where necessary. Measure again before you add the final staple or by trying it on the child's head – Sizes can be adjusted to the right size on the last piece by sliding them by each other.
Trace or cut out your 4″ shamrock clover on to green paper.
Add 1 piece of black tissue paper on the inside of your band. Tape the 4 corners to opposite sides of the hat – bottom of the band, then tuck in the remaining 4 corners and tape to the top of the band. Fluff as necessary!
Glue shamrock to the front of the band.
Let children decorate with St Patrick Day stickers or dots.


Looking for more great ideas on crafts, activities and food to celebrate St. Patricks Day: check these out.
Looking for more fun clothing? Check out these 2 DIY No Sew St Patricks Day Shirts.