One-pot (or pan) recipes make everything simpler: less dishes, less mess, less clean up. Having a collection of these type of recipes will definitely simplify your weeknight dinners. We have rounded up a variety of recipes for you to try, a mix of stove top and oven recipes, you are sure to find many your family will love.
Easy One-Pot Weeknight Dinner Recipes To Make:
In the oven, this recipe for One Pan Chicken with Squash and Mushrooms serves up your whole meal in just over a half hour, which is perfect for those busy weeknights.

These Sweet BBQ Pork Chops have our mouth watering all ready. These can be made to serve up tonight, or to freeze for a future meal.

Cheesy, gooey, warm, and delicious: this Cheeseburger Macaroni Skillet is sure to be a hit at your table.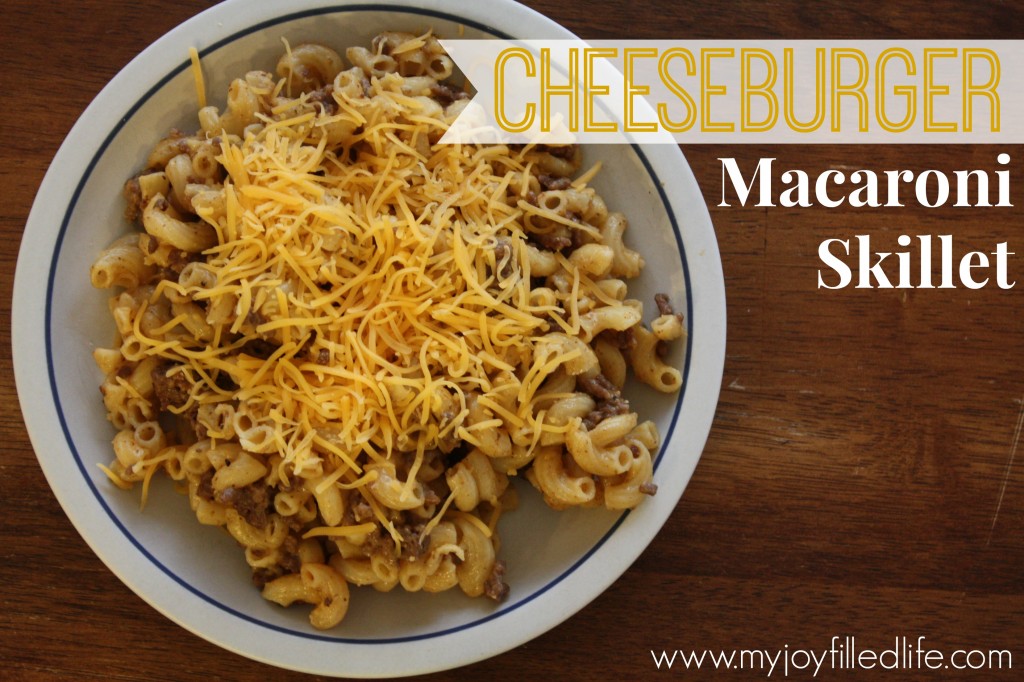 How easy is this recipe for a Low Country Shrimp Boil? The perfect mix of veggies, sausage, and shrimp – you'll be lucky if there are leftovers for lunch tomorrow.

Creamy and spicy, cooked in just one pan, this Buffalo Chicken Alfredo will be on your table in under a half hour. You can't ask much more of a recipe.

Tamale Pie is perfect to make when everyone's eating at different times, since they are in individual dishes which makes it so easy to keep warm.

This One Pot American Goulash is a simple and inexpensive dinner recipe that is sure to become a family favourite.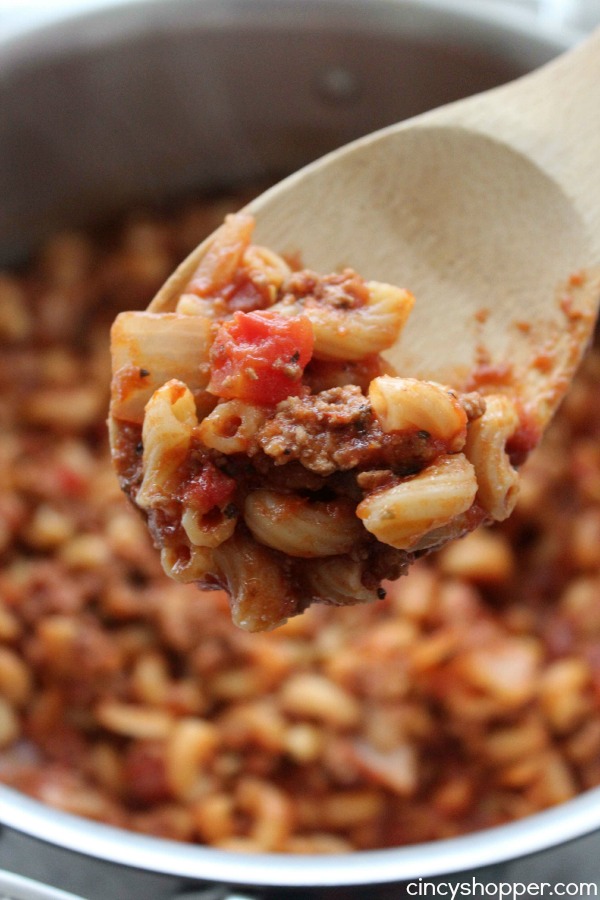 Mix up your typical chicken dinner night, throw in some pepperoni, and give this recipe a shot: One Pot Cheesy Chicken Pepperoni.

Creamy Butternut Squash Pasta Skillet uses only one pan, healthy butternut squash, yummy cheese, and delicious sausage. You really can't go wrong with this recipe.

This Easy Baked Tortellini Recipe calls for only five ingredients, and bakes in the oven with minimal work needed. Perfect for those busy weeknights when you are helping kids with homework.

What is your go-to one pot (or pan) recipe on busy weeknights?

a passionate recreation coordinator by day, crazy farm mama of two by night. i live outdoors: growing my own food, camping and hiking with my border collie with two active kids in tow. when I'm not writing, I'm experimenting with recipes, and crafts – or anything else that might keep the monkeys entertained.