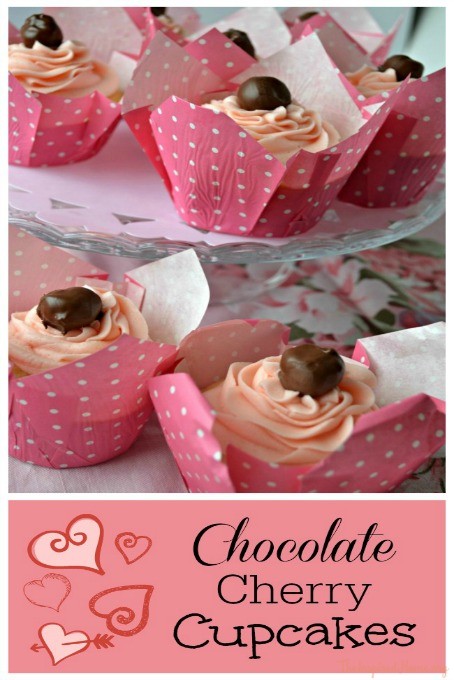 When I was in elementary school Valentine's Day was my second favorite "holiday" after Christmas.
I remember probably up to about grade 6, a week or so before our class Valentine party, we would decorate envelopes to hang at the front of the class. Simple paper lunch bags adorned with paper lace doilies and pink construction paper hearts. The days leading up to Valentine's Day, everyone would bring in their Valentine cards and put them in each other's "mailbox" hoping that they would find one from their secret crush when we finally got to open them up!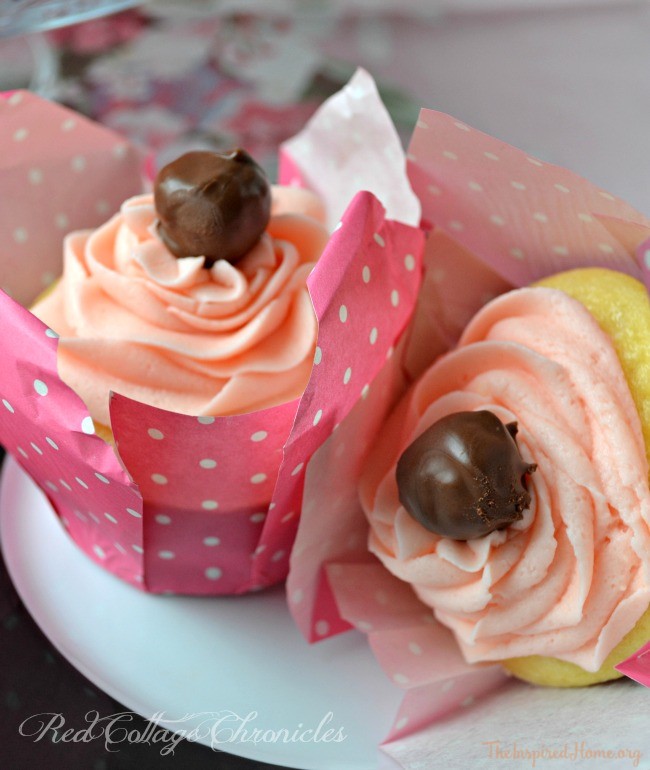 On the big day, we would spend the afternoon having a Valentine's-themed party where we would play games, open our mailboxes and swoon over all the fun Valentine cards. We would then eat delicious treats that our moms baked at home and we proudly brought to class to share with all our friends.
I have to admit my mom's cakes were always the most sought after treat in the class! She was a cake decorator and always made the cutest heart shaped cakes with squiggly icing made to look like lace on a pink background.
Sadly when my kids were in elementary school I hadn't yet tapped in to my passion for baking, so my contribution was often something from the bakery at the grocery store. I hang my head in shame!
Thankfully making fun treats for your kid's class this Valentine's Day does not have to be difficult or take too much time!
Chocolate Cherry Cupcakes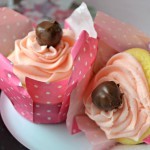 A delicious cherry cupcake topped with a chocolate-covered maraschino cherry.
Vanilla cupcake mix (plus ingredients to prepare)
1 jar maraschino cherries
1 cup unsalted butter (softened)
7 cups confectioners' sugar
milk
3/4 cups milk chocolate chips
2 tsp shortening
Drain maraschino cherries, reserving the juice and set both aside.
Line cupcake pans with cupcake liners.
Prepare cake mix according to package directions for cupcakes. Fill each cupcake liner about 2/3 full and drop one maraschino cherry into each before baking.
Bake as per package directions.
Meanwhile add the butter and 4 cups of the confectioners' sugar to the bowl of electric mixer.
Fill a half cup (1/2 cup) measure about 2/3 full with the reserved cherry juice and top up to fill (for a total of 1/2 cup) with milk, add this mixture to the mixing bowl.
Beat on low for 30 seconds and then increase speed to medium high and mix for 4 minutes.
Beat in remaining confectioners' sugar, 1 cup at a time, beating for 2 minutes after each addition until frosting is smooth and of good spreading consistency.
For the chocolate covered cherries
In a microwave-safe bowl, combine chocolate chips and shortening and microwave for 30 seconds. Stir and continue heating at 15 seconds intervals until melted and smooth. Dip 18 maraschino cherries into the melted chocolate with a fork and place on wax paper to set.
When cupcakes have been baked and cooled, pipe or spread frosting generously on each and top with a chocolate-covered cherry.
Optional: set each frosted cupcake into a Valentine's themed cupcake liner for an extra special touch.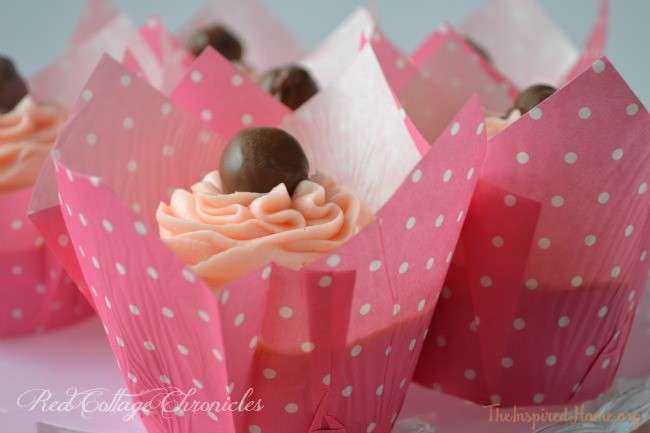 These yummy Chocolate Cherry Cupcakes are made from a mix, but no one needs to know that! Frosting infused with maraschino cherry juice and a chocolate covered cherry make these swoon worthy cupcakes your kid's will be proud to bring to class!