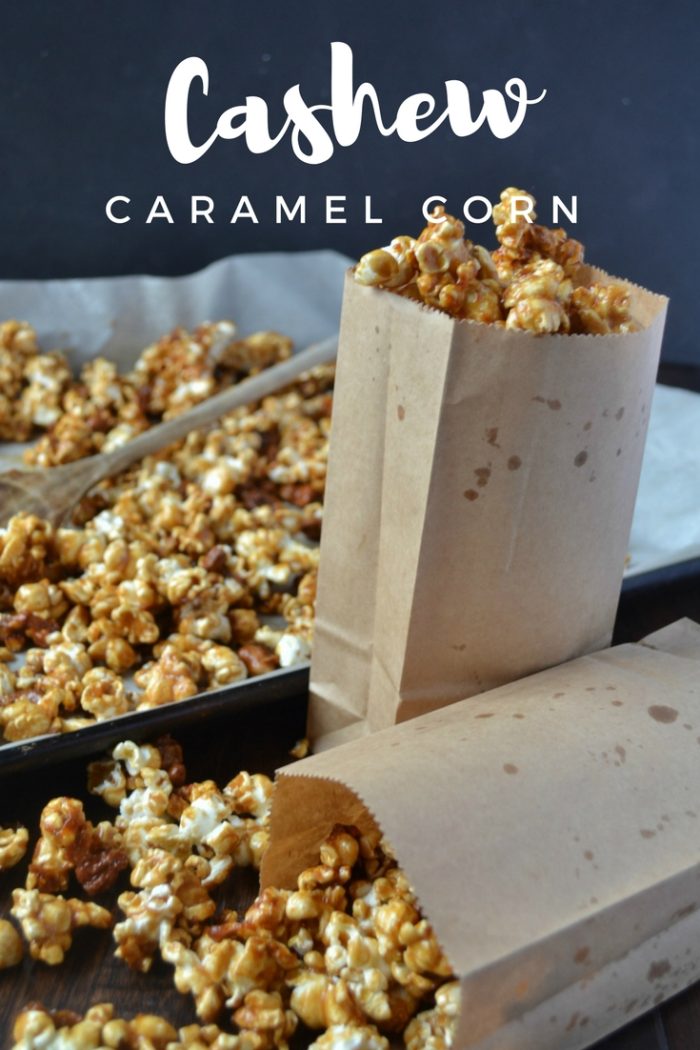 Cashew Caramel Corn
Recently it was National Popcorn Day, and who doesn't love popcorn?! Previously thought to be connected to the Super Bowl, National Popcorn Day is celebrated on January 19th every year. I know I don't need a reason to celebrate popcorn!
I know in my family someone is always popping a big batch. All four of us enjoy our popcorn a different way. I love mine smothered in melted butter and sea salt, Tim coats his with cheddar cheese, and both of the girls have their own favorite.
The one popcorn we all agree on is caramel corn. We just can't resist the sweet, buttery crunch of every handful.
Make It At Home
Making caramel corn is so incredibly easy and tastes so much better than the bags purchased at the store. Plus, knowing exactly what ingredients I am feeding my family makes me feel better about indulging in a sweet treat.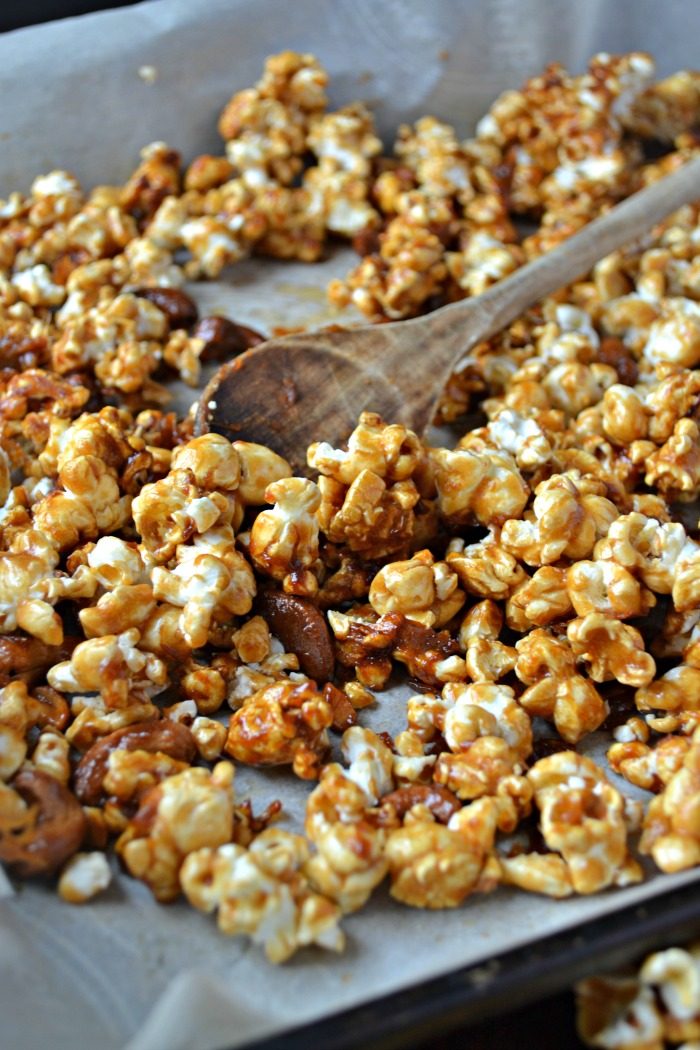 The only thing better than caramel corn is cashew caramel corn. Every week at the farmer's market, I pick up a pound of the fresh roasted cashews. Tossed with the popcorn and coated with caramel, they are simply delicious.
Store it for later … If it lasts that long
Making a big batch of cashew caramel corn is really easy. I have a big airtight glass jar that I store the popcorn in and it doesn't take long before it is empty again. It makes the perfect movie night snack but I love adding it to our packed lunches as a sweet treat.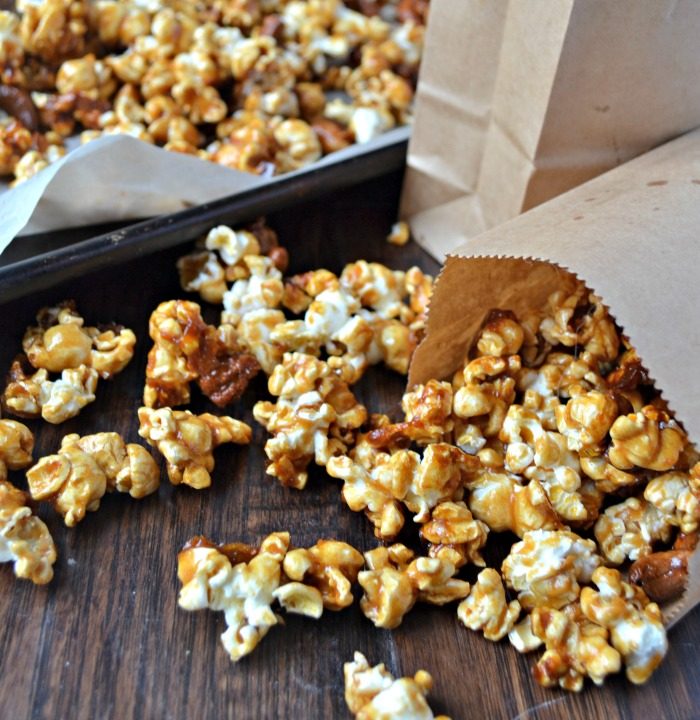 After you make yourself a big batch of this yummy sweet treat, check out Popcorn.org for some fun activities to help celebrate this time-honored treat.
Enjoy!
Cashew Caramel Corn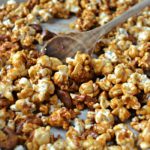 1 cup butter (cubed)
1 cup brown sugar (lightly packed)
1/3 cup light corn syrup
1 teaspoon vanilla extract
heaping 1/4 tsp baking soda
1 cup cashews
15 cups popped corn
Preheat oven to 275 degrees and line 2 rimmed baking sheets with parchment paper.
Combine popped corn and cashews and set aside.
In a large stockpot combine the butter, brown sugar, corn syrup and vanilla, heat over medium-high heat, stirring occasionally until butter is melted and mixture is well combined
Cover and allow to cook without stirring until it become a light caramel color, 4 to 5 minutes.
Remove pot from heat, add baking soda.
Stir in the popped corn and the cashew mixture until well and evenly coated.
Transfer caramel corn to the two prepared cooking sheets, spreading out into a single layer on each.
Bake for 1 hour. Remove from oven and using a wooden spoon gently break up any clumps, and stir to coat fully with the caramel sauce.
Allow to cool completely.
Can be stored in an air tight container at room temperature for up to three weeks.