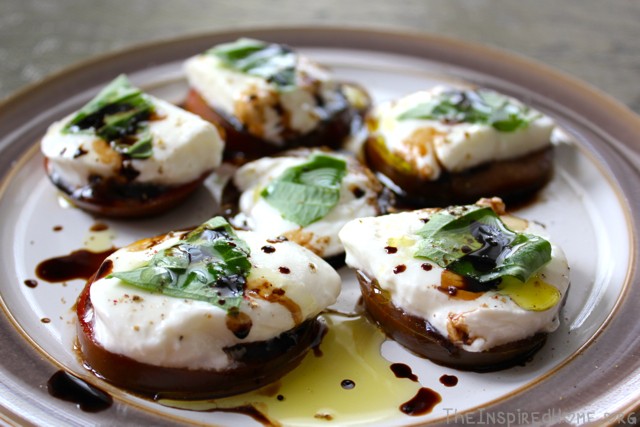 I think I could eat a Caprese Salad at every meal. Having spent two weeks in Italy a few years ago, I know just how delicious it can be with the freshest of fresh ingredients. This salad would be the appetizer for my last meal on earth. Although tomatoes are sweetest and most delicious in the summer, this dish can easily be made any time of year. You only need a few simple ingredients which are all readily available at your local supermarket. The secret to making this salad is to keep it simple. If it's on a menu, I order it. I have yet to find a restaurant who makes it as delicious as my own! (With the exception of restaurants in Italy of course).
Caprese Salad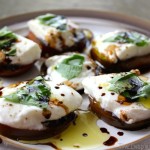 1 large field tomato or two small on-the-vine tomatoes or kumatoes
1 container of buffalo mozzarella
A few fresh basil leaves
Good quality olive oil
Good quality balsamic vinegar
Salt & pepper
Slice your tomatoes and arrange on the plate.
Slice your buffalo mozzarella and place a piece on each tomato slice.
Tear a piece of basil from the leaf and place on top of mozzarella.
Drizzle generously with olive oil then drizzle lightly with vinegar.
Add a sprinkle of fresh ground black pepper and a bit of salt.
You can use bocconcini but I personally find it rather tasteless. Buffalo mozzarella is much softer as it is stored in liquid. It also has a stronger mozzarella flavour.
I find one large tomato and one container of cheese adequately serves 2 people.