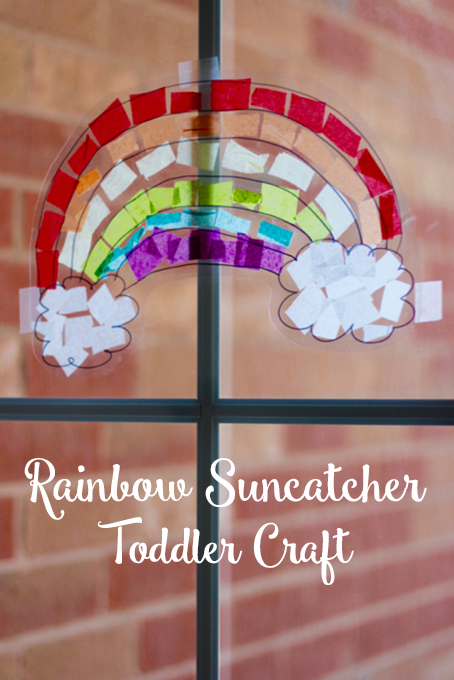 Miss O recently turned 4 and she is definitely a girly-girl. She loves rainbows and unicorns and Hello Kitty. She also loves crafting. Contact paper crafts are one of my favourites as they require little preparation, little mess and most importantly, little cost. Miss O has also really enjoyed the many different contact paper crafts we've done so I know that any new idea will be a hit. I always have the supplies on-hand which makes this a great craft to whip up last minute.
What You'll Need
Contact paper (dollar store!)
Tissue paper in a rainbow of colours (dollar store!)
A container to corral the tissue paper pieces (I use an ice cube tray from, you guessed it, the dollar store!)
Scissors
Permanent marker
Scotch tape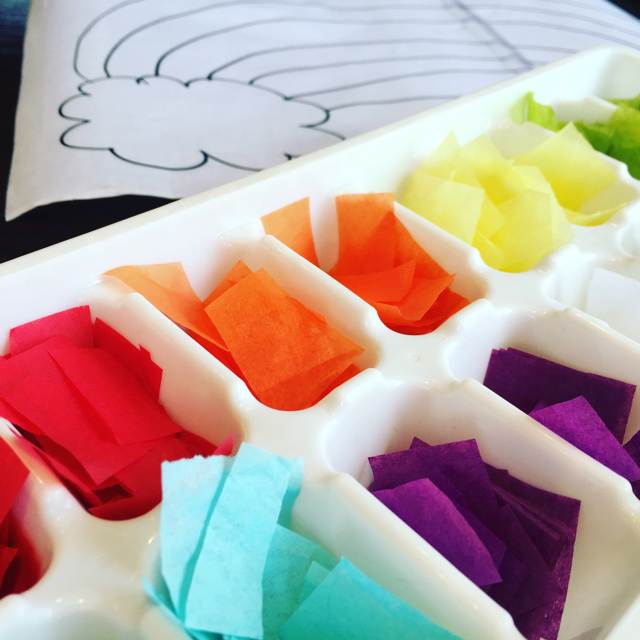 How-To
First, cut two equal squares from your contact paper – I usually cut a rectangle, fold it in half then cut on the fold line. Size isn't overly important – do it large enough to draw a rainbow.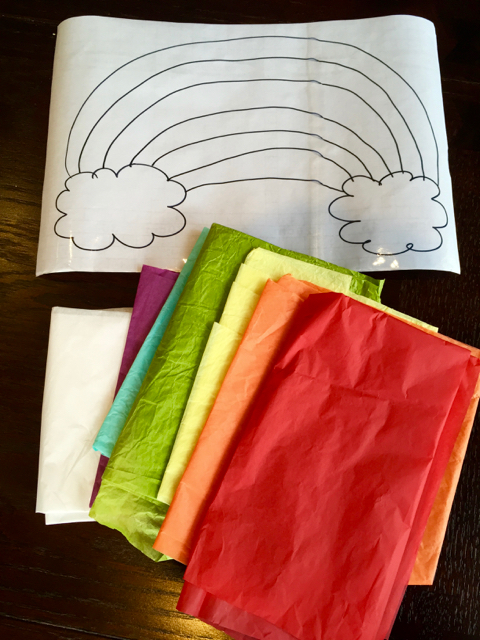 Next, you'll need to cut up some little squares in each of the colours. I cut two strips about 1″ wide down the long side of the tissue paper and then cut the strips into approximately 1″x1″ squares. I tend to follow the red-orange-yellow-green-blue-purple colour scheme, omitting indigo. You'll also need white for the clouds. Depending how tissue-happy your child gets and how big your rainbow is, you may need more squares. As you can see in the picture, Miss O doesn't use very much so I had a lot of excess. If you buy ice cube trays with lids, you can just close it up and save it for the next contact paper craft!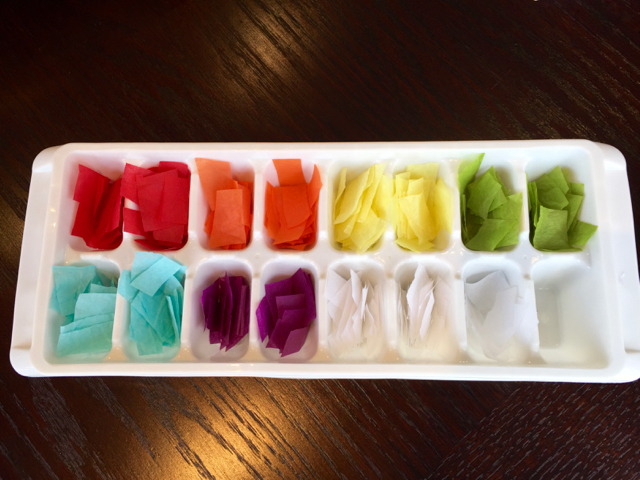 Take one of the contact paper squares and draw a rainbow with clouds on the clear side. Peel off the backing and place the stick side up on the child's work surface. I like to use a small piece of tape on the four corners to hold it down.
If your child doesn't yet know the order of the colours in the rainbow, help them out by putting one square of each colour onto the rainbow and a white square in each cloud. You can see in the image below that I helped out Miss O a little bit. She knows all of the colours but tends to forget the order. Then let them go to town!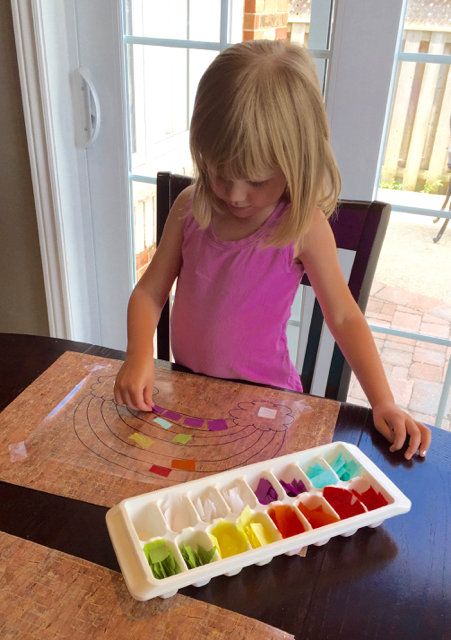 Once they have completed their rainbow, peel the backing from the other square of contact paper and place over the completed work – this will seal the tissue paper in. Cut around the shape of the rainbow and display it in your window. Now you will have a wonderful rainbow in your window to brighten up even the cloudiest of days.