Easy Star Ornament
I chose to make an easy star ornament because I love the holidays. I've recently dubbed my decorating style for the season "Fam Glam". I definitely love to have a little sparkle and modern touches too – Christmas is for big kids too. I just want everyone to feel welcome and warm and happy.
Merry And Bright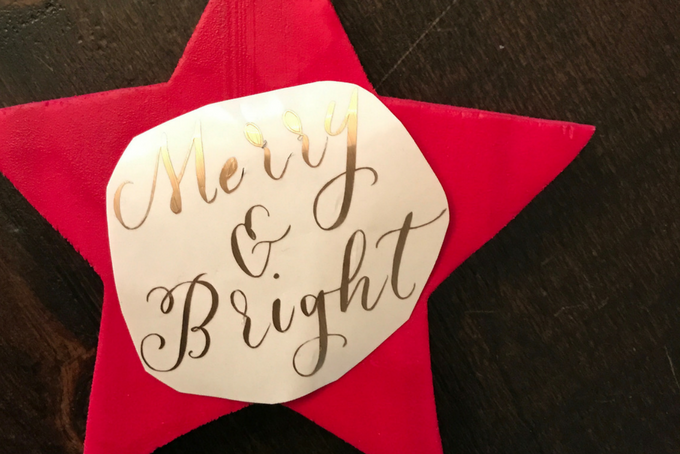 I think that's why this carol line stands out for me. I want my home to feel merry and bright; and really, shiny red and gold foil are just about as bright and merry as you can get. I've searched high and low for an ornament with this quote with no luck, so now that I have a Cricut Explorer Air, I decided to make one myself.
Getting Started
This is only my second finished Cricut project, so I think it's important to note ANYONE can make beautiful things with a Cricut machine. Seriously, this ornament is a snap. If you're a more advanced Cricut creator you can probably skim this steps; they are really for newbies and nearly newbies like me.
Supplies:
Cricut Explorer Air 1 or 2
Cricut adhesive gold foil
Cricut weeder tools
Transfer paper
Wooden ornament
Spray paint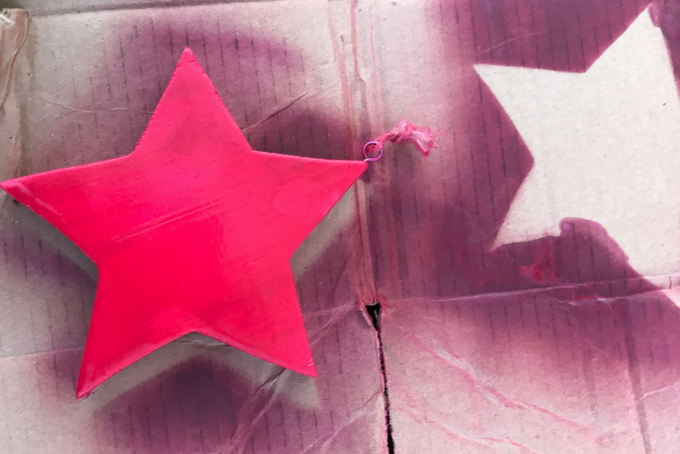 Instructions
Step 1: Get a star. I found this one at Michaels here in Toronto. Make sure the centre area between the points is large enough for your message.
Step 2: Grab some spray paint. I had some leftover from a previous project and used that. You could also keep the natural wood colour if that's your style.
Step 3: Create your design. The design studio for the Cricut explorer is very user friendly and easy to navigate. I created this simple text using the app on my iPad.
Step 4: Prepare to cut. The star I made features Cricut Adhesive Gold Foil. There are lots of mediums to choose from but I love the glitzy look of the shiny foil. Because the foil isn't something you use everyday, you need to set your machine to "Custom" and select "Foil, Adhesive Backed – 0.25mm.
Step 5: Double check that your design size will fit in the inner part of your star. (You can probably guess why I'm stressing this).
Step 6: Send your design to print. Yay! This is my favourite part.
Step 7: Use the Cricut tools weeder to remove excess foil from around your words.
Step 8: With transfer paper, apply your message to your star.
Step 9: Hang your ornament on the tree and let it shine!
Giveaway: Cricut Explore Air 2
Now that you've seen what the Cricut can do, it's time to enter to win your own Cricut Explore Air 2!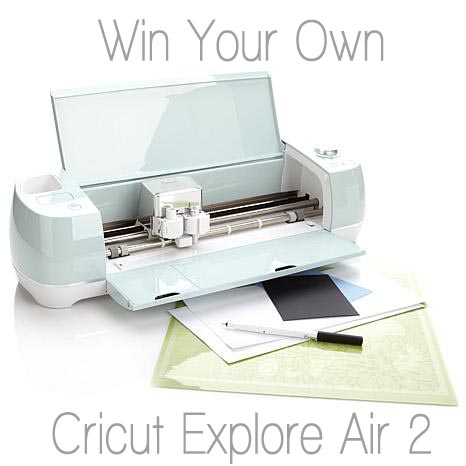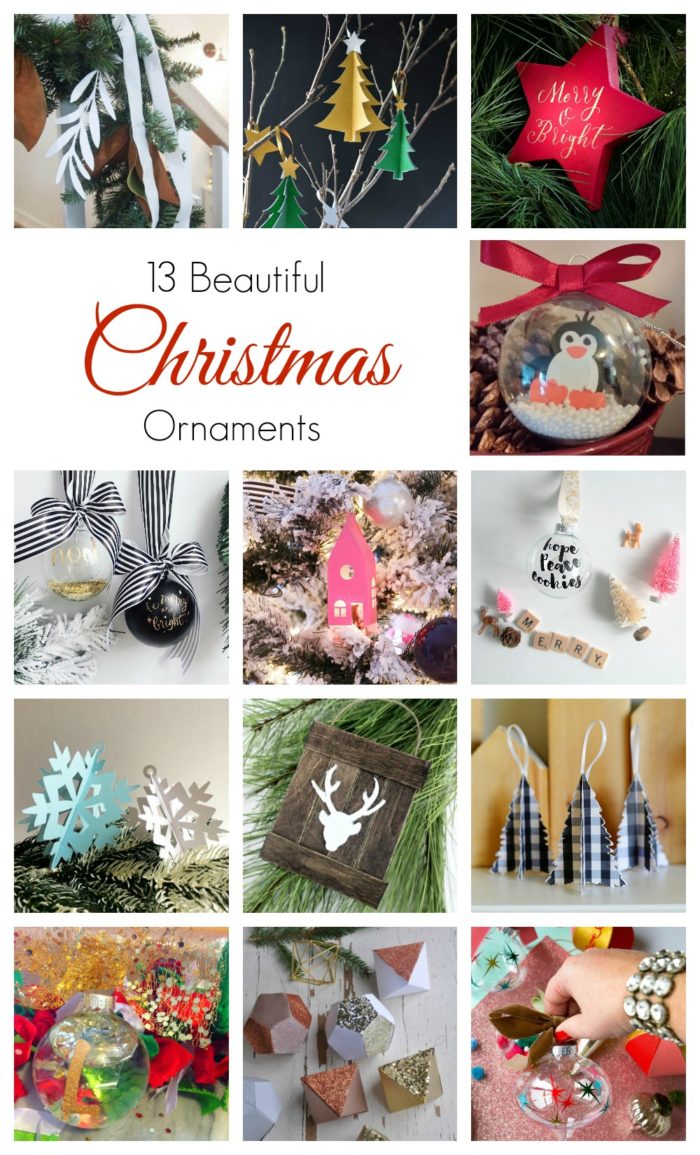 More Great Ornaments
From top left, they are:
Christmas Garland from The Learner Observer
3D Christmas Tree from Woman in Real Life
Penguin Ornament from A Boy and His Mom
Handlettered Ornaments from Teacups and Things
Paper House Christmas Ornament from Fresh Crush
Easy Christmas Ornaments from Sparkle Shiny Love
3D Snowflake Ornament from Brooklyn Berry Designs
Mini Deer Pallet Ornament from Love Create Celebrate
3D Gingham Trees from Rambling Renovators
Glitter Monogram Snow Globe Ornaments from Bawlers and Crawlers
Paper Geometric Christmas Ornaments from Life is a Party