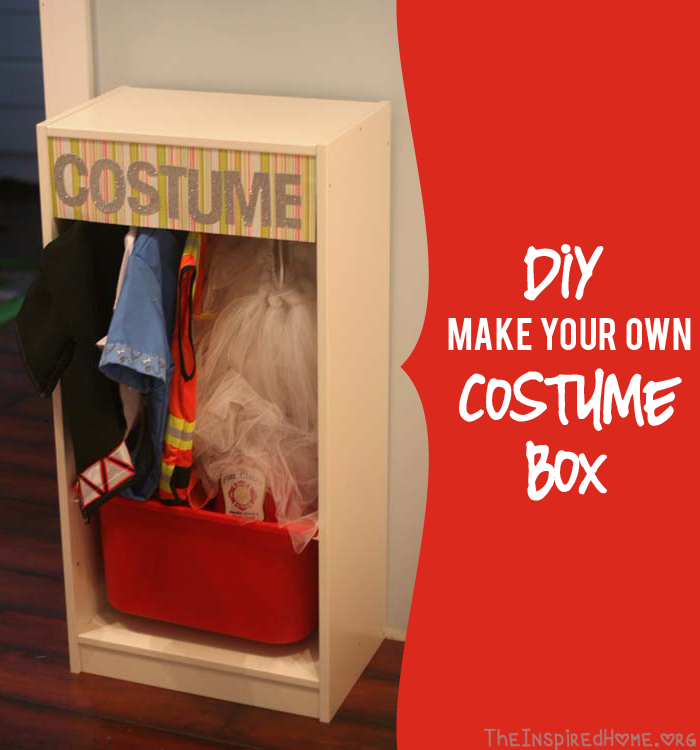 DIY Costume Box
One of my favourite play toys from my childhood was The Tickle Trunk. It was an old trunk full of old costumes, clothes and accessories that we could play dress-up with. Anything went in the Tickle Trunk. We scored a couple awesome Melissa & Doug costumes on clearance last fall, made a few costumes, and kept acquiring more costumes. Suddenly, our little collection needed a home in the new playroom. I came up with this simple solution using an IKEA toy storage shelf. It could also make a stand-alone closet that is at a child-friendly height if you're working on independent dressing.
Items Needed:
Trofast Frame
Trofast Storage Box
16 3/4″ tension bar or curtain rod
Small nails or industrial strength Velcro
2 pieces of Scrapbooking paper & heavy cardstock
Alphabet letter stickers
Hangers
Assemble your Trofast Frame by following the directions on the package, up to the part where you install the frames for the drawers. Mr J insisted on helping with this part, he liked using the small tools provided in the package.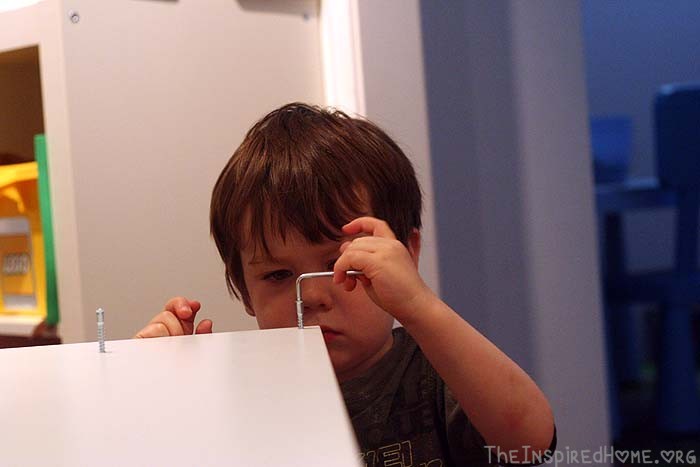 The only difference in the building we made was to only put in one rail for the Storage Box on either side of the Frame (instead of all the way up). Ours was installed at the 2nd set of holes from the bottom to allow for maximum hanging height.
Add your bar in 0.5″ from the top of the frame. If you're using a tension bar, simply twist the bar to the right size to hold it snug between the two side of the frame. If you're using a curtain road, attach using small nails or industrial strength Velcro on the hook for the rod and click it into the hook.
You can choose to add a cute little heading to the box if you so desire. I used 2 pieces of scrapbook paper taped together in the middle mounted on a piece of heavy cardstock and added alphabet letters for effect.
Hang up all your costumes and add all your accessories into the Storage Bin. Don't forget to try it out!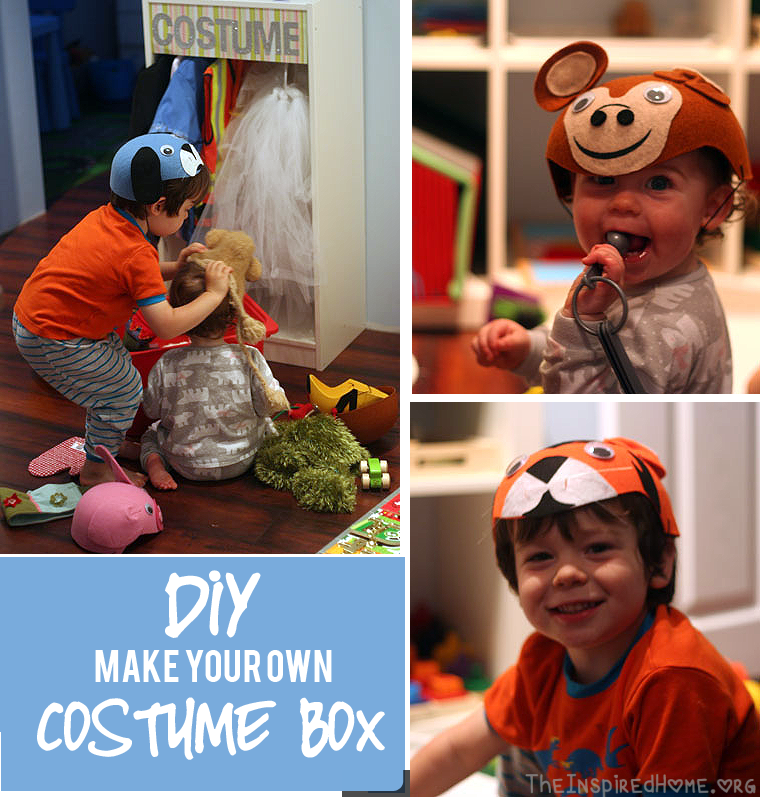 Inspired? Follow our DIY Board for other great projects.
Follow The Inspired Home's board DIY on Pinterest.