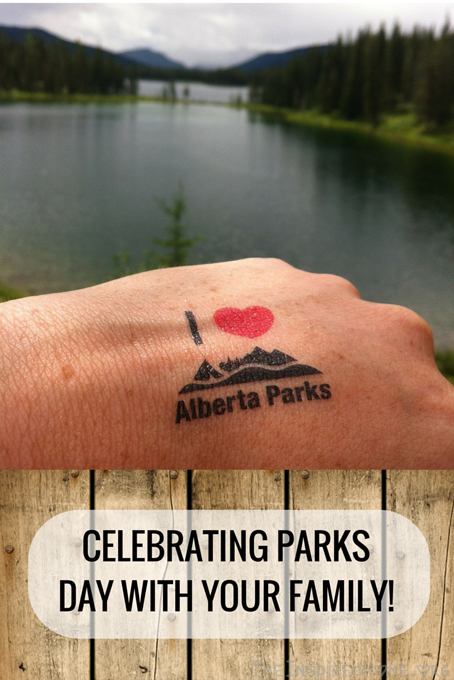 It will come as no surprise that I've actually explored many Alberta Parks. Largely in search of geocaches, however along the way I have had the privilege to experience more than just caching in parks. Hands down without a doubt, parks and recreation spaces that are as gorgeous as we have in Alberta are the #1 thing that I want preserved for my children. (And this is why we don't camp in parking lots!)
There is so much to explore – and summer is the perfect time to get out and enjoy.
This Saturday July 18th, Alberta Parks will throw their doors open to welcome visitors, new and experienced. Participating parks across Alberta put on events for this celebration, check out your nearest one!
Last year, we had the pleasure of attending our very first Parks Day at William A. Switzer Park. If you haven't been to Switzer Park, it is a gem of a park located 20 minutes outside of Hinton, AB. It is home to the Hinton Nordic Skiiers, many geocaches, trail loops, camping, and spectacular lakes and rivers.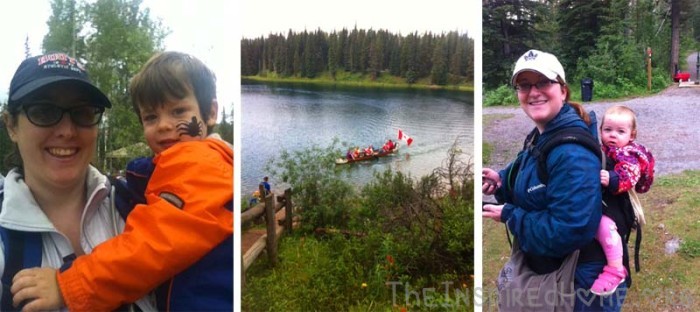 Parks Day didn't disappoint. There was activities for each age group – a fish pond with local fish, dynamic interpreters speaking on bear safety, primitive archery to try, rangers on horseback, and a voyageur canoe ride. We were well-fed with a pancake breakfast from the Friends of Switzer Park who were serving up flapjacks by the plateload.
Although I didn't think I had anything more to learn about bears and bear safety, I actually discovered a lot from one dynamic young interpreter. It's amazing what knowledge the Alberta Parks interpreters know – ask them all your pressing wildlife questions, you may be surprised about the answers!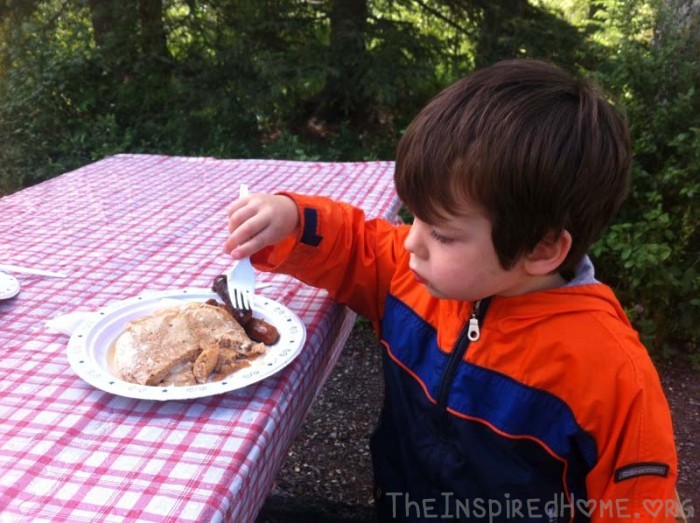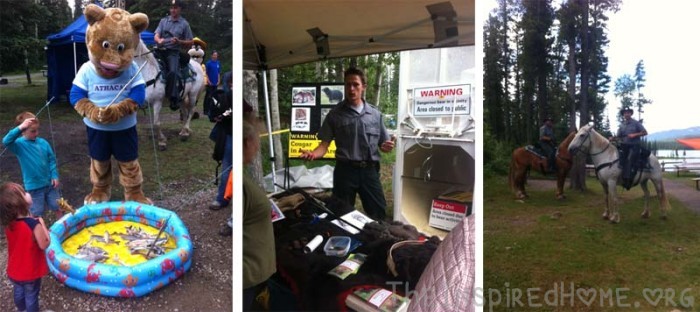 It's a great opportunity to get out and discover fun, and reconnect with nature. After celebrating, we took to the trail, and walked a few loops around the area. As I stood out on the deck facing the bathtub area, I couldn't help but reflect on the beauty that we are so lucky to have on our doorstep.
Stop by this weekend and visit these free family-friendly events!