8 Easy Appetizers for your New Year's Eve Bash
New Year's Eve is dawning quickly! To be honest, we are still a little burnt out from Christmas. That being said, it's still important to ring in the New Year in some way. New Year's Eve to my family is usually a movie marathon and some delicious nibbles that are easy to prepare in advance. We celebrate with noise makers and count down early before the kids fade. At 3 & 5 years old, they haven't made midnight yet.
In searching for a few quick & easy appetizers to make for a finger food meal tonight, we found all of these great ideas. So here's 8 simple appetizers to help you ring in the New Year:
I'm a big fan of Easy Appetizer Pinwheels – simple to make in advance then stash in the fridge.

This one is a classic – Bacon Wrapped Water Chestnuts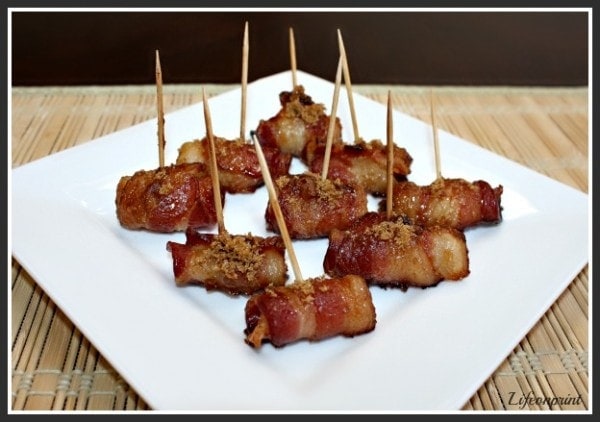 Much like our cheese ball, these Savory Mini Cheese Balls are easier to put on everyone's plate instead of the fight over the knife.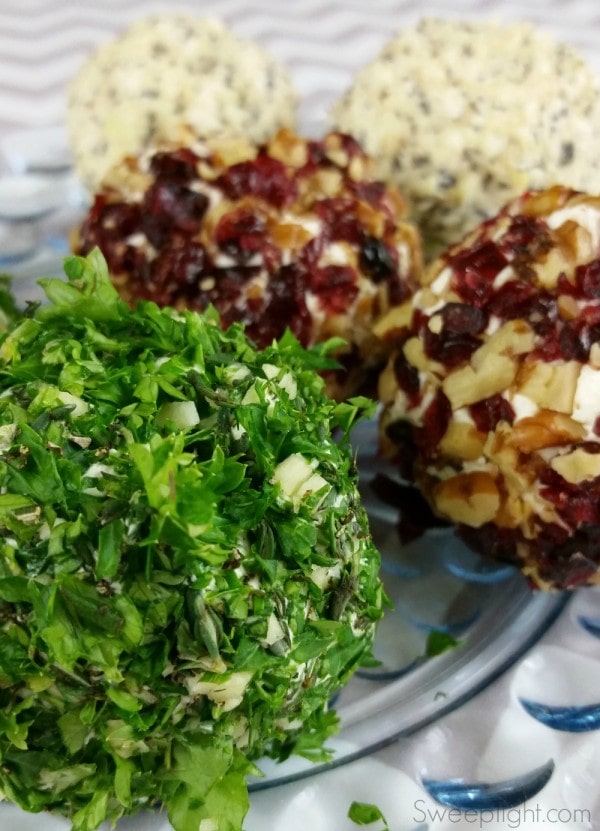 I love the idea of these Crab Cream Cheese Wontons plus Sweet & Sour dipping sauce recipe, mostly because I love WONTONS!

This classic recipe is amazing and these 7 Layer Dip Cups are perfect for your next buffet table for easy grab & go.

If you've got a little extra time, break out the crockpot and make some bacon jam for a savoury spread.

The olive lovers at my house might not leave the Cream Cheese Wrapped Olives alone long enough for them to make it to New Year's Eve.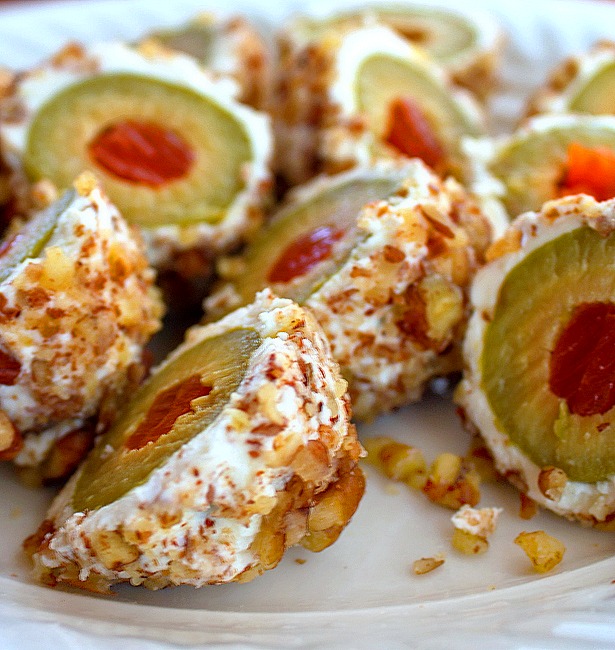 These 3 Ingredient Pizza Rolls are a great recipe to try with your kids.
For more great party food ideas check out our Pinterest board: HERE

a passionate recreation coordinator by day, crazy farm mama of two by night. i live outdoors: growing my own food, camping and hiking with my border collie with two active kids in tow. when I'm not writing, I'm experimenting with recipes, and crafts – or anything else that might keep the monkeys entertained.