Homemade Gifts
Are you looking to make gifts for people this year to give them something handmade with love? Here's some great tutorials on some beautiful gifts you can make for everyone on your list this year. Both Holly and myself are big fans of making gifts for people. Gift-giving isn't about how much money you spend – it's about how much thought you put into the gift for your friend or family member. I made gifts for both of Holly's little ones this year and she will be doing the same for Miss O. Here's a few ideas for gifts you can make for mom, dad, kids or friends. What are some gifts you enjoy making for your loved ones? Let us know in the comments below!
DIY Kitchen Tablet Holder

DIY Kitchen Tablet Holder – This is made using an old cutting board, a Scrabble tile holder and a children's block. Looks gorgeous! Anyone who uses their tablet in their kitchen to look at recipes will love this homemade gift. (Image from Mamie Jane's)
Tile Coaster Tutorial

Tile Coaster Tutorial – I have made magnets before using a very similar technique. They are very simple to make, don't take a lot of time and they look fabulous! Everyone will think they were store-bought since they look like such a designer piece. (Image from The Cottage Mama)

DIY Lego Magnets

DIY Lego Magnets – It really doesn't get any simpler than this! Glue magnets to the back of Lego blocks and voila: Brightly coloured, super funky magnets that would look great on anyone's fridge. (Image from One Perfect Day)
Photo Wreath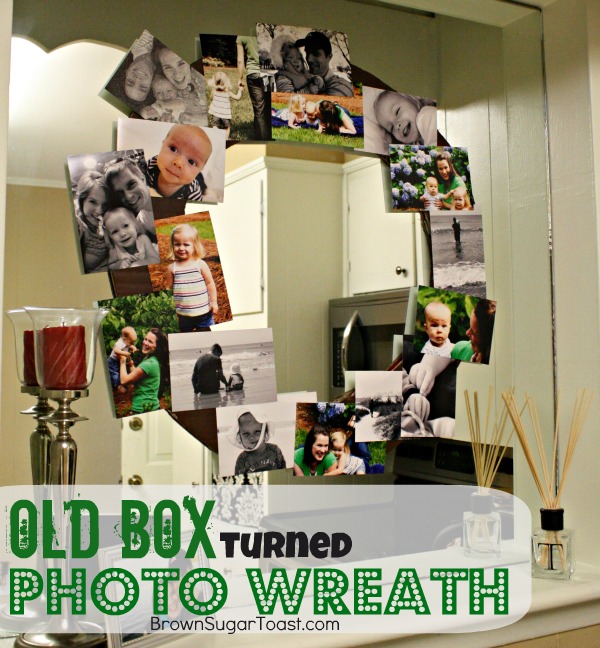 Old Box turned Photo Wreath – Anyone in your family would love to receive a gift like this. It is so incredibly filled with caring and love. There are many more tutorials on how to make this with a wire wreath frame and other complex ways; however, this site just uses an old box and some photos! (Image from brown sugar toast)
Finger Puppets

Felt Finger Puppets – Every kid loves finger puppets! Why not make them a little set of animal finger puppets using felt? This site even includes the templates. These are all done by hand-stitching so you don't even need to worry about a sewing machine. I love hand-stitching felt – it's so easy! (Image from OHbaby!)

Andrea can always be found with a new craft in front of her, a form of technology on her right and a coffee on her left. This is how she survives suburbia with her two crazy toddlers in tow.