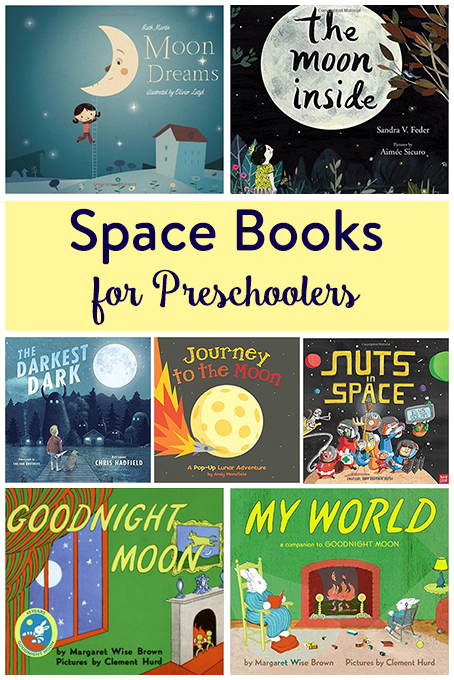 It has been all about space and the moon in my house lately. Little J is 2.5 years old and utterly obsessed with the moon. We have done a few crafts to incorporate this love.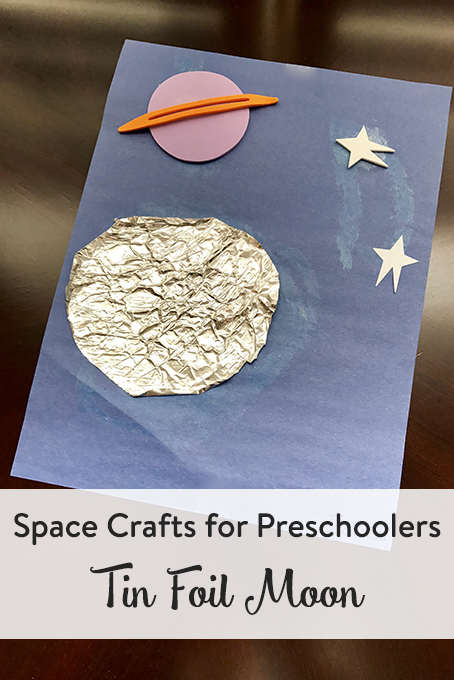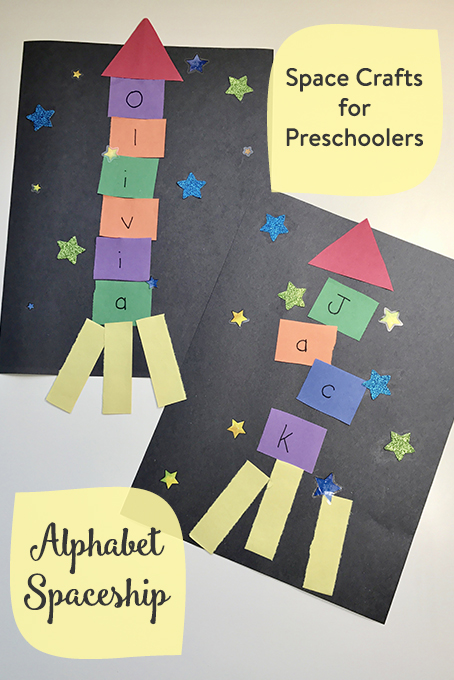 Space Books for Preschoolers
Every night before bed, we read a book. In the past two months, I have taken out every single picture book about the moon from my local library. Little J has his favourites and I'm here to share them with you! There are so many excellent picture books about space out there that your kids are sure to love too. I have tried a few non-fiction books but they didn't go over too well as Little J is just 2.5. This is a list of our favourite fiction space books for preschoolers.

Goodnight Moon
Goodnight Moon by Margaret Wise Brown is a classic. A list of space books for preschoolers wouldn't be complete without it. This book is most likely the reason for Little J's obsession with the moon.
My World
My World, also by Margaret Wise Brown, is a companion book to Goodnight Moon. Once Little J discovered this book on our shelf, this quickly became his favourite. It's one that he goes back to time and time again.
The Darkest Dark
The Darkest Dark by astronaut Chris Hadfield is a beautiful book. It's one of our favourites and as such, was purchased instead of borrowed from the library. It's a wonderful book perfect for the book collection of your budding astronomer.
Journey to the Moon
Journey to the Moon was a Christmas gift from grandma. This is a short book with a surprise ending but the whimsical pop-up pages will have your little one enthralled. Little J requested this one every night for two weeks straight.
Nuts in Space
Nuts in Space is hilarious. It reads much like a comic book and there is a lot happening on each page. The story is silly but fans of pop culture will love this one (think Star Wars, etc). Hubby was laughing aloud when I told him he should read this one.
The Moon Inside
The Moon Inside is another popular library book in our house, most likely because the moon is displayed prominently on each page. If you have a little on who is afraid of the dark, this is a beautiful book for them.
Moon Dreams
Another recent checkout from the library, Moon Dreams is a sweet tale of a little girl who hopes to answer the question of where the moon goes during the day.
These are just a few of our favourites. Do you and your kids have some favourite books all about the moon and space? I'd love to hear your suggestions!
[Disclaimer: This post contains affiliate links. If you happen to purchase one of the books mentioned above, there is nothing extra for you to do. Just know that you're helping us out a little bit here at The Inspired Home and we thank you for it!]

Looking for more great DIY Crafts for Kids? Check these out.