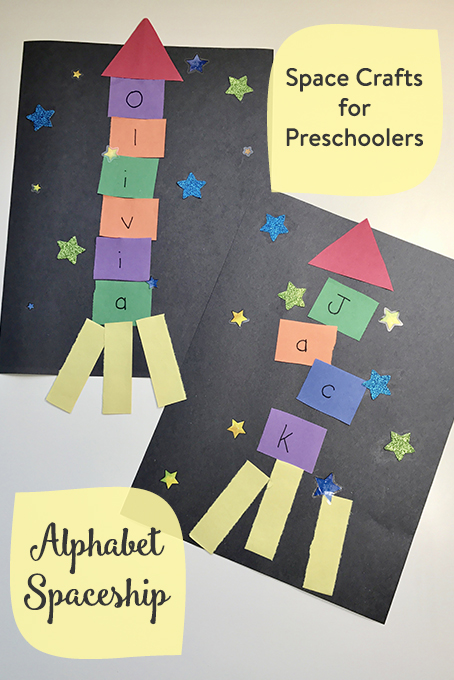 If you've been following along with my space crafts for preschoolers, you will know that I have a little man who just adores everything to do with the moon. He recently made this adorable Tin Foil Moon. Luckily, his love for the moon includes most things to do with space including spaceships! Being just 2.5 years old, we are working on learning the alphabet. Incorporating learning with building a spaceship seemed like a great idea for my little spaceman. I also enlisted the help of my 4.5 year old. This is such a simple dollar store craft; in fact, you probably already have what you need in the house!
What You'll Need
Construction paper in a variety of colours
Star stickers
Glue
Scissors
Marker
Let's Get Crafty
This craft is great for helping your preschooler with their fine motor skills. Cutting with scissors, gluing, writing letters and placing the shapes in order will keep them busy. If your child isn't quite ready to use scissors (I don't trust Little J with sharp objects) then you can cut out the shapes for them. You will need squares in an array of colours – one for each letter of their name. You will also need a triangle for the top of the rocket ship and strips for the flames.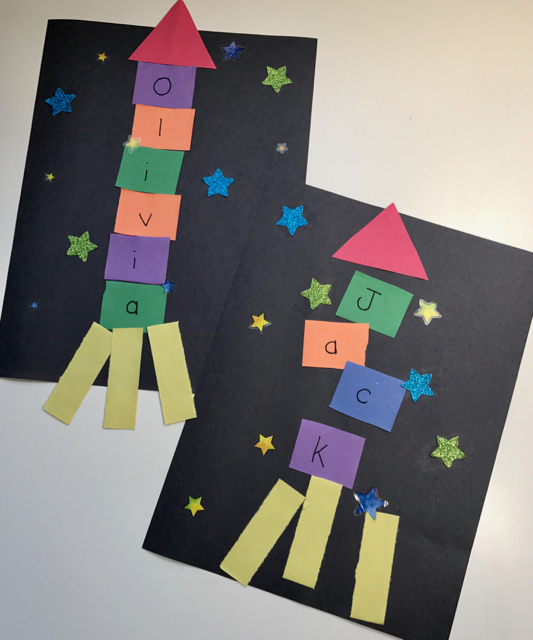 I knew I wanted to do this craft with the kids so I prepared it the night before. This meant I did most of the work! Once I cut out my squares, triangles and strips, I wrote the letters of their names on the squares. I organized it all and got got it ready for the next day.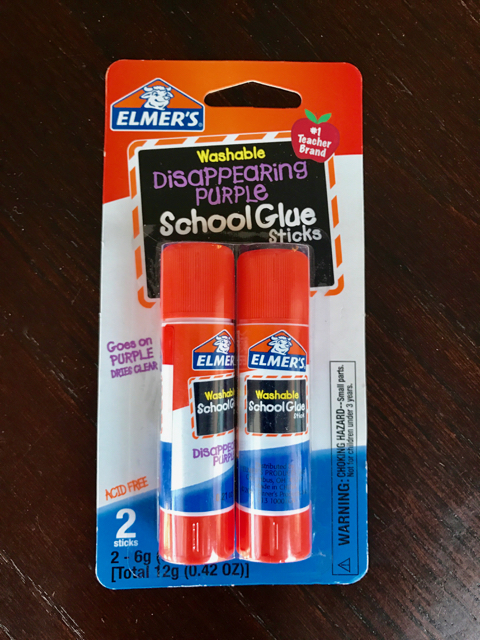 Time to get crafty! Pull out a sheet of black or blue construction paper. Have the kids glue the letters of their name in order down the centre of the page. I really like to use the glue pictured above, Elmer's Washable Disappearing Purple, as it goes on purple but dries clear. Have them use the purple glue right on the main paper and place the shapes on top of it to really see what they are doing. Once complete, add the top of the rocket and the flames bursting from the bottom! Now it's time to add those star stickers to make it look a little more like space. You've got to love quick & simple outer space crafts. I know Little J loved it!

Looking for more great DIY Crafts for Kids? Check these out.