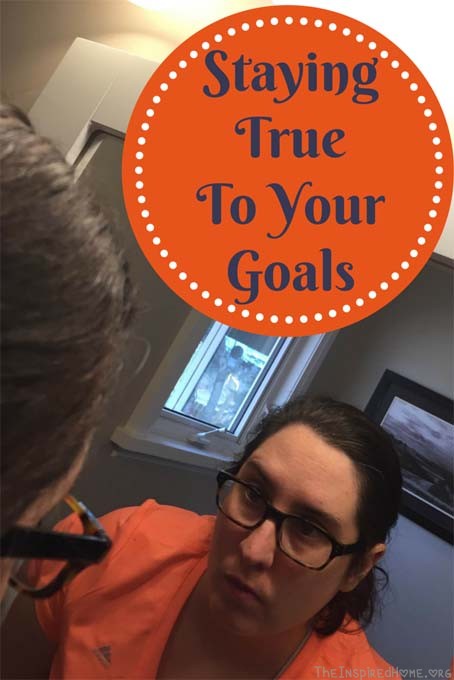 We are at that awkward part with New Year's SMART goals and resolutions. The part where if you've kept your nose to the grindstone, you've created a new habit. Or, not.
So are you still on board, or have you given up?
If you're still trucking away at your goals (even after ahem, a setback), good on you. If you've given up, let's hit the reset button now. Do a little evaluation – why didn't it work? Did you set mini-goals or just go for the gusto in a big (and maybe not so sustainable) way? Do you need to adjust your goal?
If the scale isn't showing a big change, it's time to get up close and personal to yourself. Get up to that mirror for a little pep talk with yourself – eye ball to eye ball. You know the one…. don't wimp out before you've started. You have not given it enough of a chance.
Check for those small changes too – is there a new wrinkle in your underwear? Did your snowpants lose that tight around the hip look? Did your lingering headache disappear with a little exercise? You are your own best cheerleader, so be the best one you can.
To help you get on track, enter below to win the following a New Year's Reminder Prize Pack: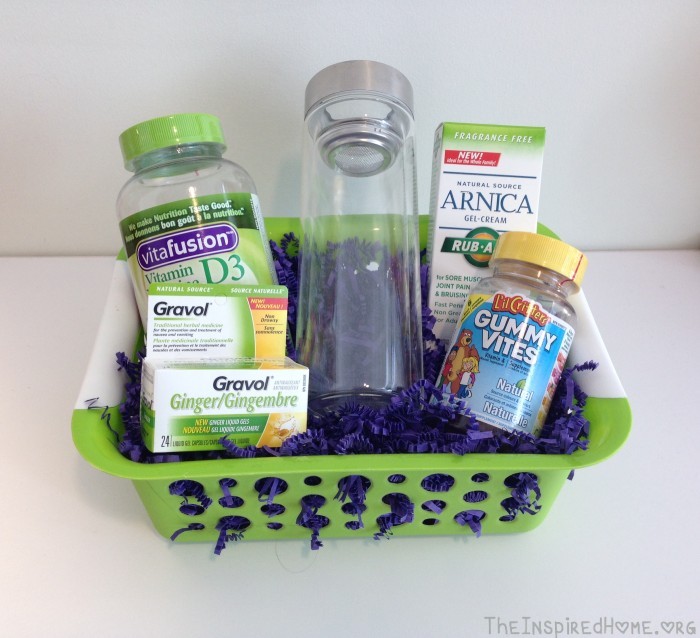 · Vitafusion™ Vitamin D
· L'il Critters™ Gummy Vites™ for kids
· Gravol™ Natural Source Ginger Liquid Gels
· Rub A535™ Natural-Source Arnica Gel Cream
· Glass travel mug (with removable tea infuser)
Total Value: $50