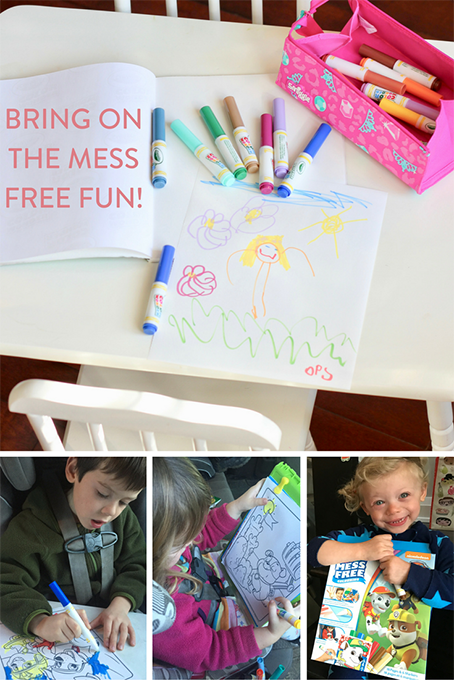 Bring on the Mess Free Fun!
Colouring wins big-time with kids and parents. It's a technology free, skill building, imagination driven activity. And it offers kids endless possibilities. There are a few drawbacks (excuse the pun). Even the tidiest kids can make a big mess, it can be hard to take colouring on the go and it's not always easy for kids with exceptional needs to do without close supervision.
Enter Crayola's Color Wonder! It is a unique, mess-free colouring system targeted to 3-5 year olds. The markers and paints are non-toxic, and safe for kids to use. Since we've got 4 preschoolers, it was easy to put them to the test! And why they make parents happy – the markers and paints only write on special Color Wonder paper. That means kids can't colour on skin, walls, furniture or fabric.
Here's how our families use Color Wonder on-the-go and to keep these creative kids busy:
Here's Our Stories:

Holly
Color Wonder is one of my favourite companions in the car, and on-the-go at our latest sporting event. We grab our Stow N'Go set & lap desk and the kids colour away happily for many kilometres on our road trips. We store the markers in the cup holders attached to their car seats so it's easy to switch colours. My kids love colour the whole sheet with these drawing pads because the outside edges typically have hidden photos that appear when they colour over them.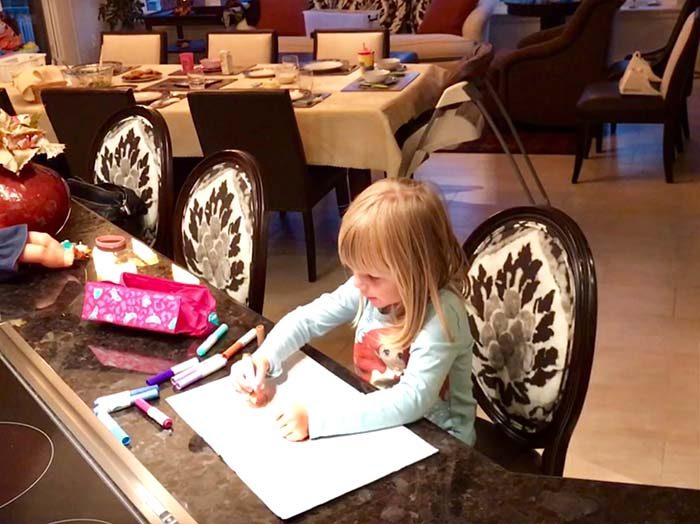 Andrea
Miss O, my four-year old, is a budding artist. Her most favourite thing in the world to do is colour. She will colour with just about anything on any sort of surface. She will use a pen on a napkin in a pinch. I also have a two-year old mischievous son who loves to get into his sister's stuff. This is where Crayola's Color Wonder products save the day. Big sister gets the freedom to colour her heart out and I don't have to worry about my walls/couch/floors if her little brother steals one of her markers.
When we travel to grandma's house, the doctor's office or any other place around town, I know I can toss the markers and a colouring book into the bag and she will be happy wherever we go. She always seeks out a place to sit that her brother can't reach so she can colour in peace. At grandma's house, she likes to sit in the high-top chairs at the kitchen counter. With regular markers or crayons, I worry that she will slip off the page and get them on grandma's nice granite countertops. With Color Wonder, I don't have to worry in the slightest. And if her brother happens to sneak a marker from her, I don't have to be concerned that he will scribble on the walls – even if he did, nothing would show up!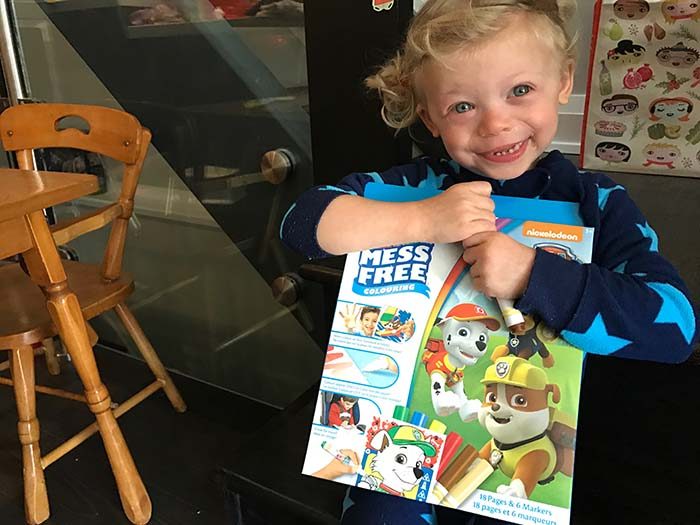 Melanie
Little A loves to colour. But she doesn't have the best judgement. If you're not watching closely, she colours the paper, the floor, the walls, the table and herself. Despite being almost 4, her developmental disability means she has to work a little harder to keep up to her peers. Color Wonder lets A enjoy all the characters she and her friends love like Paw Patrol and Frozen. The mess-free markers allow her work on her independence and let me know there won't big any surprised to clean up afterwards. Plus colouring is huge for fine motor skill development.
I'm always trying to sneak therapy into every day play. No kid wants to sit down and do a list of exercises. It's far more effective to create a rich play environment that allows A to work on all the skills she needs to as part of the fun. Her pictures may just look like scribbles to other people, but I see a growing attention span and an excellent grip. There's a body that sits independently in a chair and an active imagination choosing more than one colour. Mostly I see a toy that's a great tool for growth, development, independence and inclusion. Oh, and it's super fun, too.
Disclosure: This post is part of the YummyMummyClub.ca and Crayola and the #ColorWonderMessFree sponsored program. We received compensation as a thank you for our participation. This post reflects our personal opinion about the information provided by the sponsors.