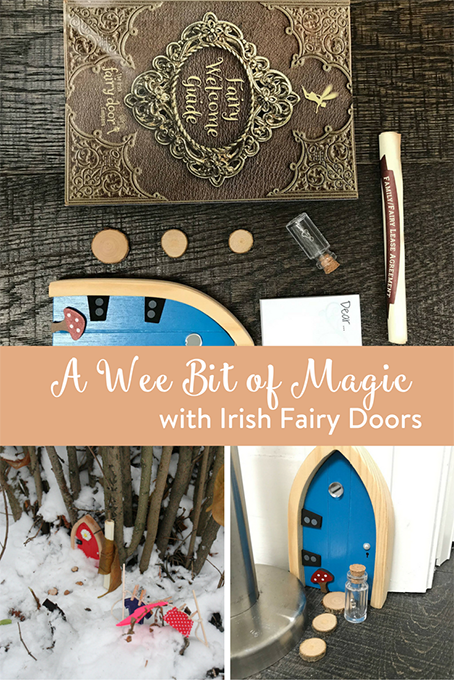 A Wee Bit of Magic with Irish Fairy Doors
A little moment from Real Life Parenting lately, Mr J's two bottom teeth were knocked out by Miss P kicking them out. They brought around the whole discussion around the Tooth Fairy and what fairies are. Our friends over at the Irish Fairy Door Company graciously sent us two fairy doors to install in our respective houses to have our fairies move in.
Quick Facts about Fairies:
All fairies originated in Ireland.
In order collect teeth, each fairy must sit 3 exams. They only become tooth or house fairies at the age of 12.
If you walk into a room or garden that smells like strawberries, but there are no strawberries to be seen, a fairy has been there.
Here's the stories of two little fairies who recently joined The Inspired Family.
Daisy the Nature Fairy
With so much nature on the farm, it isn't hard to imagine a fairy would want to be a part of it. We wanted a fairy with the appreciation of nature to come and join our family, so we hid our fairy door outside under a row of tall spruce trees. Many places were debated for a good spot, including climbing several trees for a better vantage point.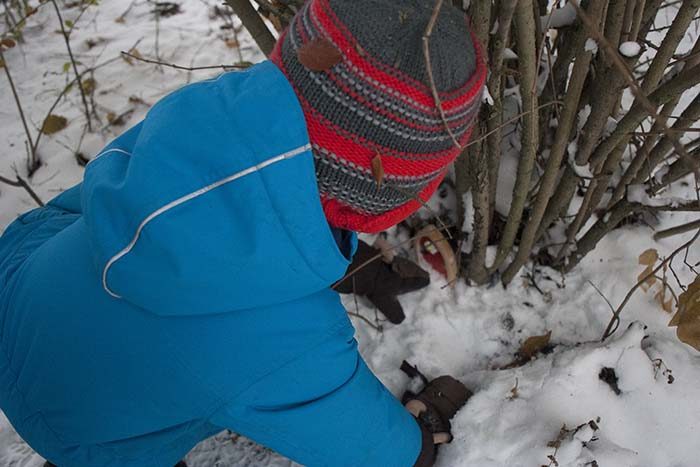 For a fairy to move in, you have to sign the contract and leave the bottle with a key out to help them unlock their door. We hid our key and the contract several days ago, but we think there may have been a slight delay because of the snow for the fairy to come.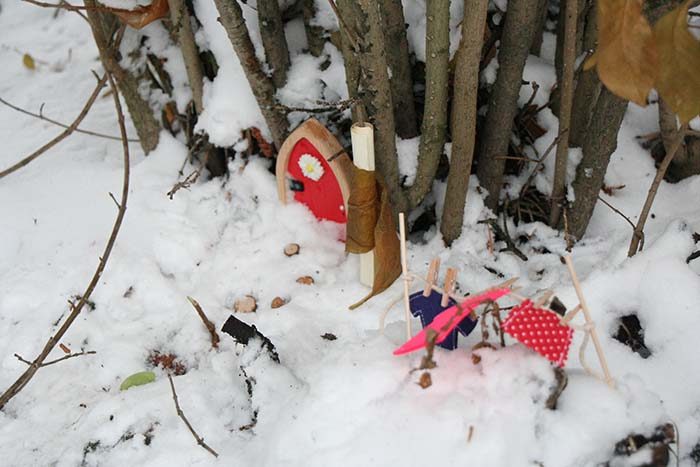 Both of my kids accepted fairies without a second thought and set forward to make a welcoming area for them. We can't wait to see if Daisy is a gardener and what her favourite snacks are.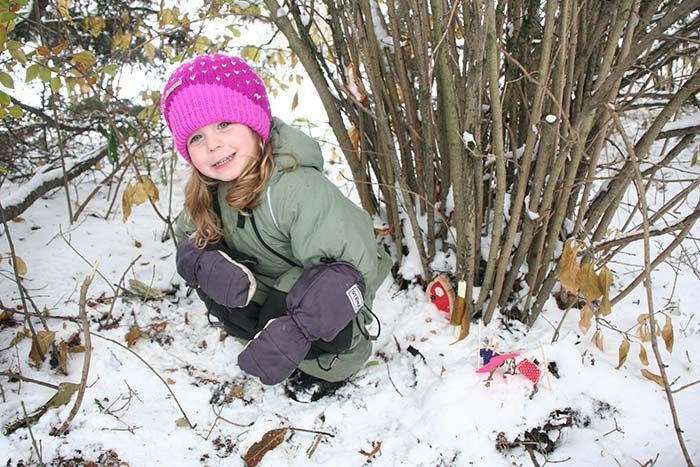 House Fairy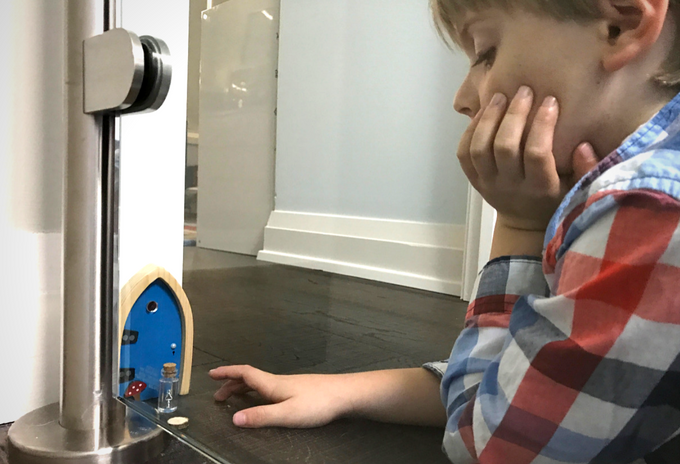 Life in the city has much less magic than I remember from my childhood. There are far fewer wild places to play in. And those that are close to our home are off limits – but that's probably as much modern parenting as it is city life.
Mr. S is growing up fast, but he has a believer's heart. He's embraced the fairy door, despite question whether or not fairies actually exist. I think if we had a woodland to explore in our backyard, he'd have spent the last few years imaging all sorts of creatures. Instead we're creating magic in the world he knows best.
He knows people have to move homes. We've done it twice with him so far. So I let him know there are fairies that need homes, and we've applied to have one live in a fairy apartment in our house. It's not all soft mossy beds and light glowing through a treed canopy onto some toadstools, but it works for us.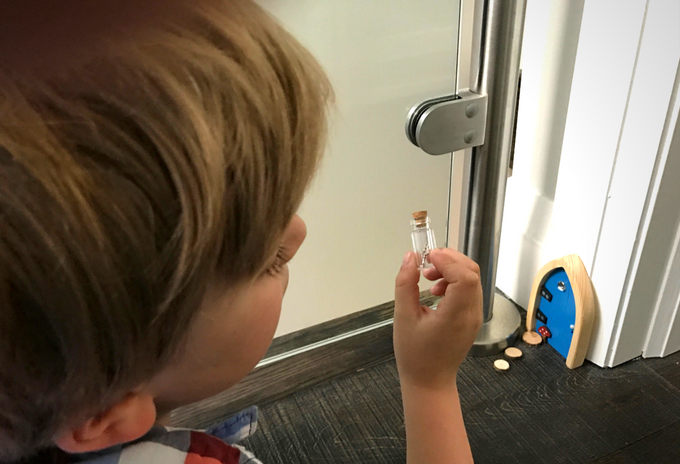 We've been patiently waiting for the magical key to disappear so we'll know our fairy has finally arrived. (Spoiler Alert: The Fairy will arrive overnight tonight. His name is Fern.) I'm pretty curious to see what he'll write to him, and how long we'll be able to keep the magic alive for him. Mostly I'm grateful for this moment in time and for the chance to watch my kids abandon screens and other distractions to sit, watch and wait for their fairy to arrive.
We received these wonderful sets from The Irish Fairy Door Company but all opinions are our own. You can purchase a fairy door for your family or to give the gift of imagination at independent toy shops across Canada and at mastermind.com