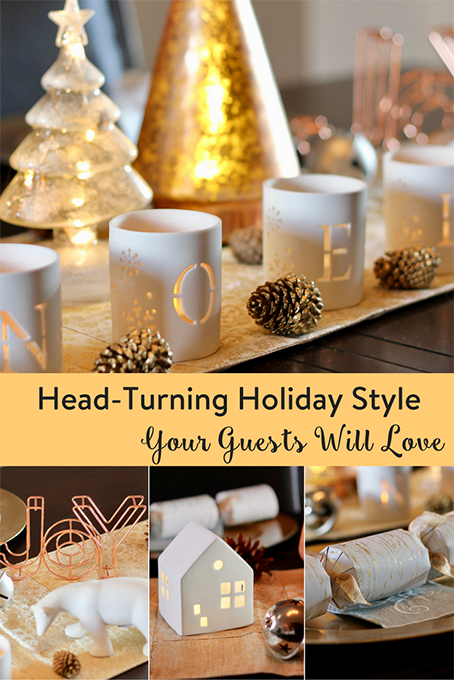 Head-Turning Holiday Style Your Guests Will Love
Holiday season is upon us! Decorating for the holidays has always been a passion of mine. From decorating for my holiday party to pieces that will delight my family, I seek out the best in holiday style.
After reading about the newly redesigned Sears Canada in the Toronto Star, I paid a visit to my local Sears store at the Mapleview Centre to check out the new concept shopping experience. I couldn't wait to discover what was new and exciting. As a former glitter enthusiast, I was hoping for inspiration to update my holiday collection to include non-glittery items.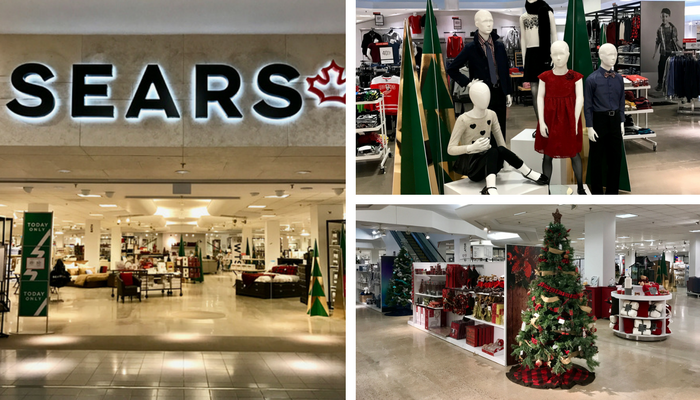 Visiting the Fresh New Sears Concept Store
Sears Canada had been hard at work improving their existing store. It was so different! Even the store's logo on the outside the building had changed – I loved the added touch of the maple leaf. The floor plan in the store was so open and inviting. The departments were easy to spot on each floor as most of the displays were low. I was kid-free on this shopping trip but the wide aisles would make it easier to manoeuvre a stroller around with the space and lack of carpets.
Here's a Sneak Peak into the New Mapleview Centre Concept Store
With family holiday photos upcoming, and kids' Christmas outfits a must-buy from Sears, I swung through the children's department. I found the pricing affordable and the selection vast. Many more mannequins have been added to the store which made it easy to visualize what my kids would look like.
I grabbed a shopping cart and headed for the holiday section. I was spoiled for choice! The Debbie Travis holiday collection is simply stunning and priced just right. I picked up quite a few items for my beautiful tablescape.
Here's What I Bought
Rose Glass LED trees in two sizes, small and large
Smaller LED tree filled with vine and lights
Stoneware LED House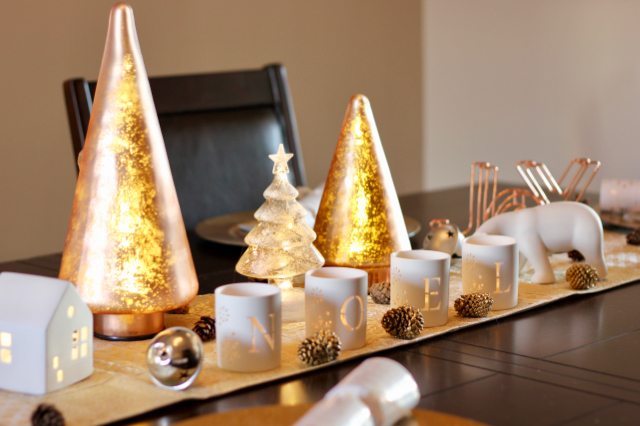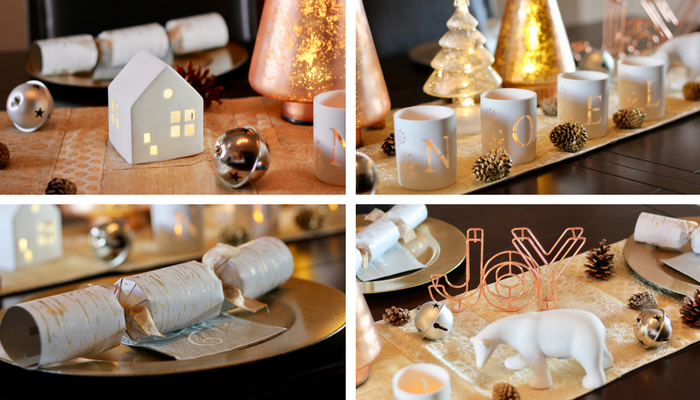 The remainder of the items pictured are from my personal collection of Christmas items. I love the simple colour scheme that makes it a bit more wintry than Christmassy. This also means I can set it up for longer than just the month of December. Another great aspect was the use of LED lighting. Having a two-year old, four-year old and two cats, I don't feel comfortable using candles. Battery-powered lighting is so much safer.
Dress Up In Holiday Style
The hostess with the mostess also needs a hot new outfit, so I tried on a few! I'm leaning towards this gunmetal Jessica dress – just the right amount of sparkle for this glitter girl with a touch of sophistication. But here are two others that I've been eyeing from Jessica Simpson and Jacqueline de Yong. Tell me which one I should pick in the comments below!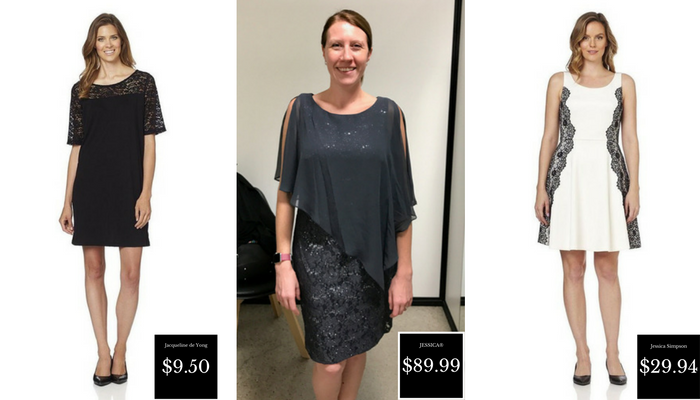 If you're looking to update your holiday decor or pick up a holiday outfit for all those parties on your list, be sure to check out your local Sears store or try to make it to one of the new Sears concept stores:
Mapleview Centre
Promenade Mall
Stone Road Mall
Oshawa Centre
Disclosure: This post is part of the YummyMummyClub.ca and Sears and the #GotItAtSears sponsored program. We received compensation as a thank you for our participation. This post reflects our personal opinion about the information provided by the sponsors.