14 No-Candy Free Printable Valentines Cards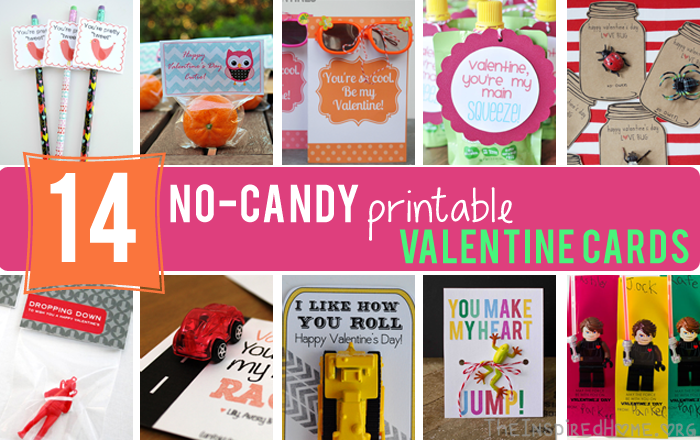 It seems like every season and special occasion just seems to run into candy. We go through all our Christmas favourites, eat well in January on our new resolutions, then we're staring down the grocery aisles and up pops Valentines Day. Suddenly your love has to be quantified through chocolate hearts, candies and treats. It's hard to come up healthier options that don't include candy that are still easy on the pocketbook.
Here's a couple ideas to make easy classroom no-candy free printable Valentines that look awesome so they kids will love them. They also include alternatives to candy which will make the parents happy with healthier options. I hope you enjoy!
For more great Valentine's ideas, check out our board on Pinterest!
Follow The Inspired Home's board Gardening on Pinterest.