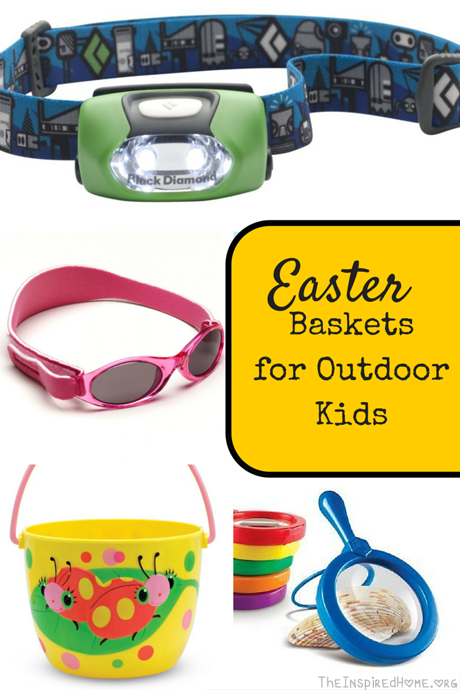 Last year, during Easter, we were actually out camping in our new RV. Luckily, the Easter Bunny can find you anywhere, and if your kids are outdoorsy like mine, the chocolate alternatives to fill their baskets up with is overwhelming.
23 Items for Easter Baskets for Outdoor Kids
Flashlights or head lamps
Glow sticks, necklaces or bracelets
Sunglasses
Summer bucket hat
Buckets, pails, measuring cups for sand play
Magnifying glass
Binoculars
Bug or butterfly net
Bug hotel
Shovels
Gardening tools
Watering can
Kites
Rashguard shirt
Freeze dried fruit
Craisins
Walking worms (aka gummy worm) stash for the season
Trail mix
Water bottle
Snorkel and mask
giant Marshmallows
Marshmallow or hot dog roasting sticks
Small camping chair
Lastly, consider doing an outdoor easter egg hunt! We did one last year at our campground and it was a big hit. This year, we are organizing one in a local park with friends from our outdoor family crew. (Cute bunny glasses are always optional, but who can resist?)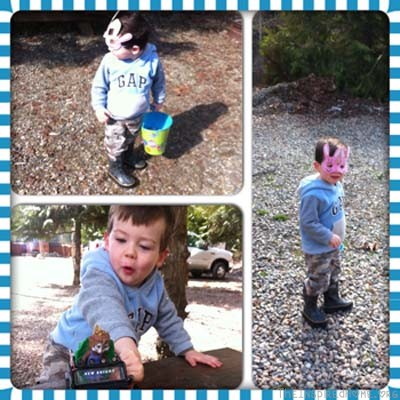 Looking for more great crafts, activities, and foods to celebrate Easter? Check these out.
Need some ideas for your Easter egg hunt this year? Check out our Outdoor Easter Egg Hunt for a great time.