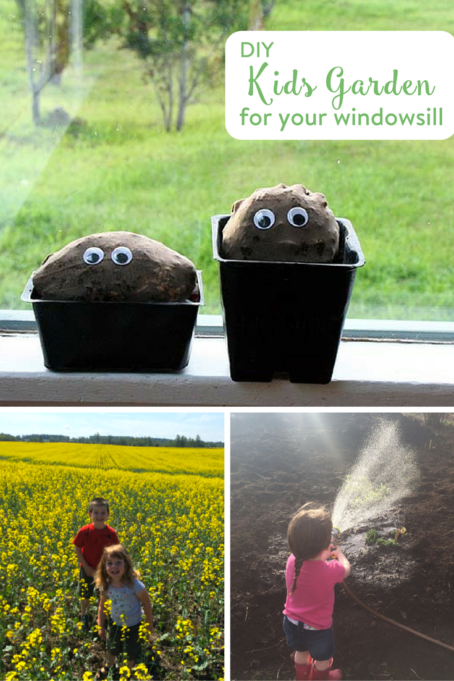 This blog post was created with Hellmann's® and JONES Voice.
I admit that every winter, I rush the season for gardening. Around February, when I place my seed order, my green thumbs starts itching to get plants started. Even though I know it's way too early for Northern Alberta, I typically end up starting plants on my windowsill anyway. Some of them live and make it through to be planted into the garden, and others don't.
This year, I got a little smarter and started making garden projects with the kids indoors instead. We have tried making several crafts that were fun and would fit on any kitchen's windowsill. We've been having so much fun with our little projects that even though the large garden outside is planted, we still have a few inside too.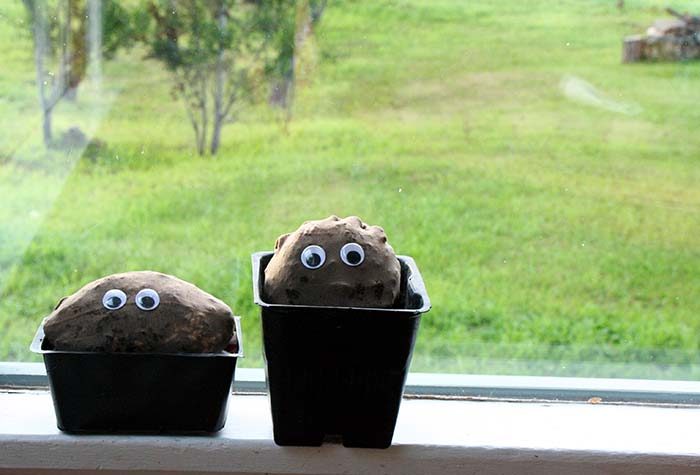 Marvin the Microgreen Head
This is our take on the Mr. Grasshead craft! If you're going to go to the trouble of growing something – why not make it delicious? Microgreens are sprouts or baby salad greens that are delicious to grow indoors for adding to your salads, smoothies or stirfry. They are colourful, full of nutrients, and incredibly easy to grow.
Items Needed:
-Potting mix
-Nylons (upcycled or not!)
-Microgreen seeds (we used Wheatgrass and alfalfa)
-Googly eyes
-Hot glue gun & glue
-Container for your Marvin
How To:
Step 1 – cut out the feet of an old pair of stockings just above the knee (or if you are like me and don't wear nylons, take yourself to the dollar store and buy a pair of thigh highs)
Step 2 – fill up your stocking with microgreen seeds of your choice and potting mix. Tie it into about a tennis ball size shape to make a 'head'.
Step 4 – Make a face, i.e. use googly eyes for the eyes, draw on a mouth, use pipe cleaner to make eyebrows or a mustache etc. You can even glue some paper on a plastic cup and make an 'outfit' for your sprout head. You can even cut out a little tie etc to dress it up.
Step 5 – Spritz your head with a little water and place your sprout person on a window sill to get lots of sun. Water him/her with a spray bottle every day and watch their hair grow!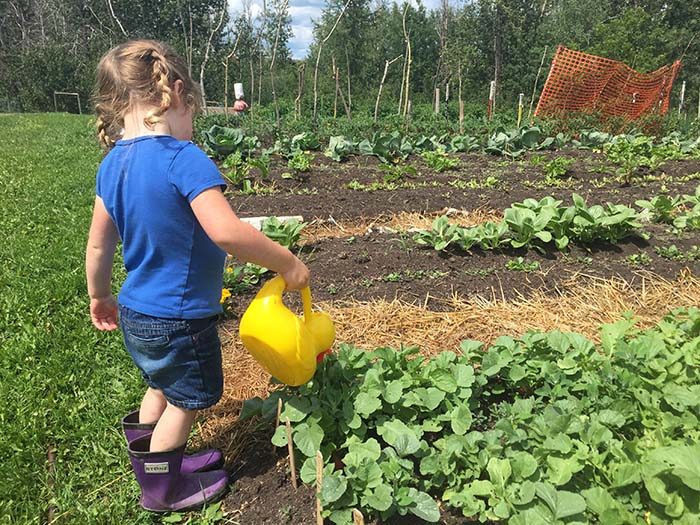 Where Does Our Food Come From?
We've been busy in our garden for several months, and the results are delicious. We are surrounded by spicy radishes, crisp lettuce, and more peas than you can shake a stick at. Our meals are incorporating all of this homegrown bounty. Crisp lettuce wraps, piled high sandwiches, salads galore and lots of veggie and dip plates.
Putting together these simple and delicious homegrown meals got me thinking about what else is in our food. Sure, we know exactly where the homegrown veggies come from. But what about the things we add to it – the mayonnaise on our sandwich for instance. Is that growing in someone's backyard? Does it have ingredients I can pronounce? Are these ingredients grown in Canada?
Our friends' at Hellmann's are committed to real food ingredients too just like we are. Just recently in July, they live streamed on Facebook a tour of a Blue Ribbon canola farm in Saskatchewan. Well, canola certainly is an ingredient we can relate to – as we live next door (on either side) to canola fields here in Alberta.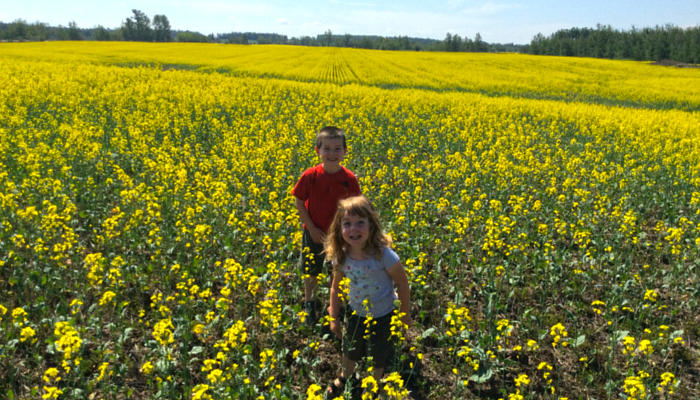 Throughout the live stream, we discovered more values that we had in common. The amount of respect that goes into soil health and nutrition is equal to that of our own farm. I discovered more about canola and how Canada grows more of it than any other place in the world. Canola = Canada + Oil! We can't wait to try the recipe they featured for chicken burgers at home.

Check out more about Hellmann's and "Where does your food come from" by visiting Hellmann's on Facebook.
All opinions about fresh food are without a doubt, my own. This sponsored post was made possible by Hellmann's.