A bunch of blogger gals floated an idea of doing a round-up of "A Day in the Life Of" and I found myself interested to write it all down. I've tried to do this before, but taking a minuet look at my day started to get depressing when I realized how much I actually do within one. (Or maybe that's inspiring?). My hats are off to all the women involved and all they do every day – check the links at the bottom of the post and go see how similar and different lives can be within a little snap shot window of a day.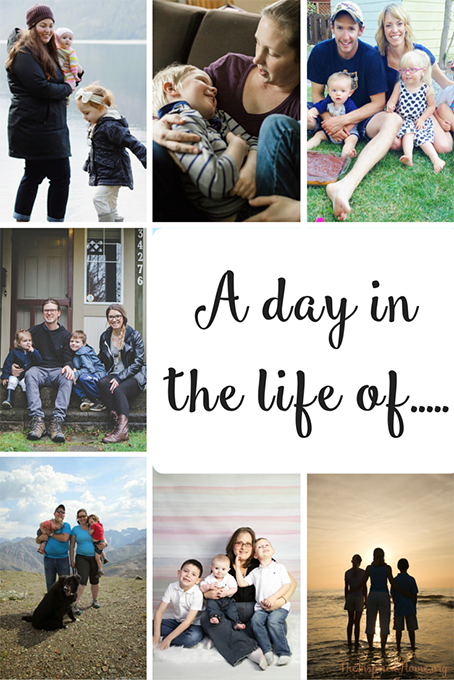 Time to Get Up.
6:30am seems to get earlier and earlier. Since the daylight savings spring forward, I am getting up before the sun again. This makes it harder to get out of bed. Today, I hit the snooze, but small footfalls tell me that my alarm didn't go unnoticed. The covers are peeled back, my son snuggles in for a 10 minute snooze hug before we crank the morning routine in full gear. It's a small period of time, however its one of my favourite parts of the day because it reminds me why I do need to get up and go to work – this kid likes to eat.
After we turn off the alarm off for the second time, our feet hit the ground, and we race to see who can get their clothes for the day on faster. A sleepy eyed girl in a night gown says "good morning mama" and races to join the clothing race. We let our border collie out for his morning sniff, and set the kettle on for oatmeal. I glance at the time and race to throw a smoothie together before I have to hit the driveway. After a flurry of kisses and hugs and a wave to a sleepy looking Dad, I'm off to hit my commute.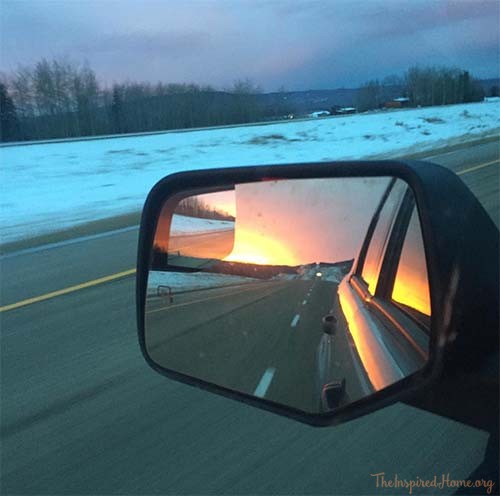 Watching the Sun Rise.

My commute never feels long. I hit the highway and then I call up my parents to see what they are up to. It's a good time of day to catch up with them while they have their coffee and with the 30 minutes I have to talk, it's just long enough. My mom fills me in on her recent trip to the naturopath and I fill her in on how I'm struggling to raise the temperature of my grow bench past 60F for my seedlings.
Hitting the Keyboard.

I've got a lot of tasks that I'm working on at work, so I hit the ground running with my to do list flying as I dive in. I remember my water bottle (for once) and guzzle H2O as I go through the list. I am a roll but I still remember coffee break where I take a break and chat with a co-worker about the microgreens and sprouts I'm growing, and thank another for the book he loaned me on mushroom identification.
Lunch.
Lunch is usually a massive power play while I can run errands in our largest closest town where I work. Today, the local thrift store is open (just one of the two days it is), and I head over to look for electric blankets, rubber boots for my whole family and the next size up clothes for Mr. J. I'm successful with everything except for the electric blankets, and I manage to even find 2 boxes full of multiple sized mason jars which is a total score at just 10 cents a piece. With no time remaining on the clock, I grab a fast food sandwich and head back to work while I talk to my husband on the phone about how he completed signing up Mr J for the next session of preschool. Way to go, super dad. However, the topsoil we hoped to spread on our garden this weekend isn't available yet. I guess we're really rushing farm season. So we talk briefly and rejig our weekend plans to a different task on our long list.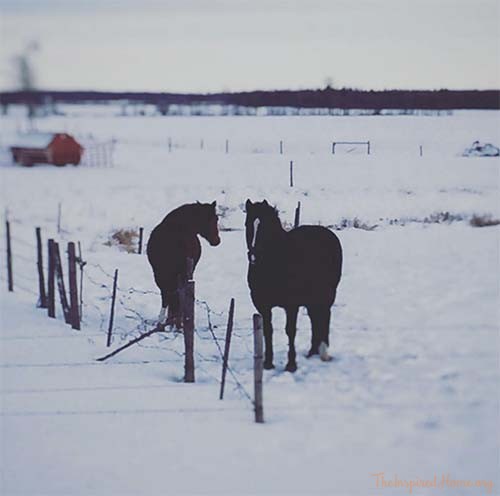 Time for a Drive.
I hit the road again for work to go and meet up with a local community group. It's in one of our more northern hamlets, so I enjoy a drive through the countryside listening to the Homesteady podcast while I go. (Gotta get your homestead & farmer training in where you can!) The roads take me to some gorgeous views – a bridge over the Athabasca river, past kilometers of pine trees, farms of all sizes, and several of my favourite Alberta Parks. I'm alert at all times because it's moose and deer aren't uncommon crossing the road here.
Getting Home.
I roll into my driveway around 5pm. As I unload the boxes of thrifted goodness, the kids yell out their usual enthusiastic greetings and tear apart the boxes to see what are in them. Mr J goes through t-shirt by t-shirt and is pleased on what he finds. Ms P immediately puts on her rubber boots that are already muddy and stomps around the house. A little dirt never hurt, right? We roll through the regular routine of making dinner, Doug BBQs and I chop and throw together the veggies.
Bedtime, kinda.

After dinner, Mr J hits a wall. Without a nap today, he's pretty much done in by 7:30pm, so we rush through the motions of pajamas. We get hung up on the laundry issue and to get rid of a load in their room so we can have the basket back while making his bed at the same time. Dad manages to get everyone to brush their teeth and I finish off the last of the laundry and calm Mr J down enough to lie down in bed. Many hugs and kisses, missed a story tonight, and we tip toe out of the room. We know they are both tired because there is no giggles or talking going on tonight.
My second shift.

I get back to the kitchen table with the intention of working on my computer, but it's still full of the dinner dishes. The mason jars I loaded into the dishwasher from the thrift store earlier have disrupted our regular routine of putting the dishes right in. I carry the jars downstairs to the basement, and clear and clean the table. My MacBook hums to life, and the kitchen table turns into my office as CAO of Wild+Free Farm, The Inspired Home and Wild+Free Family. I answer a few pressing emails, answer some Facebook Messenger, and then turn on WordPress with the intention of flowing some words tonight. Some nights I type until 10pm, other nights I'm on a roll and I type until midnight before I close the lid. I write down the emails and inquires I need to send out on my break tomorrow, and what is next on my list for the week and then call it a night.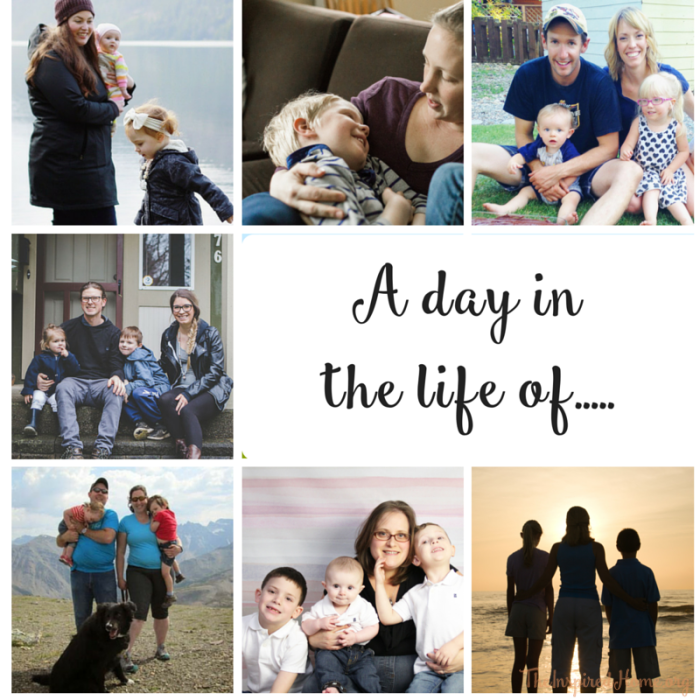 5 More A Day In The Life Of Posts for You
Now it's time for some more Day in the Life Of posts from my Canadian blogging friends. Get ready for some wonderful inspiration on what these phenomenal women do every day:
Shawna: A Day in the Life of a Mom of Three
Karen: A Day in the Life of Spill It Mom
Codi Lyn: A Day in the Life of Creative Wife, Joyful Worker
Tamara: A Day in the Life of Discovering Parenthood
Michelle: A Day in the Life of a Stay at Home Mom