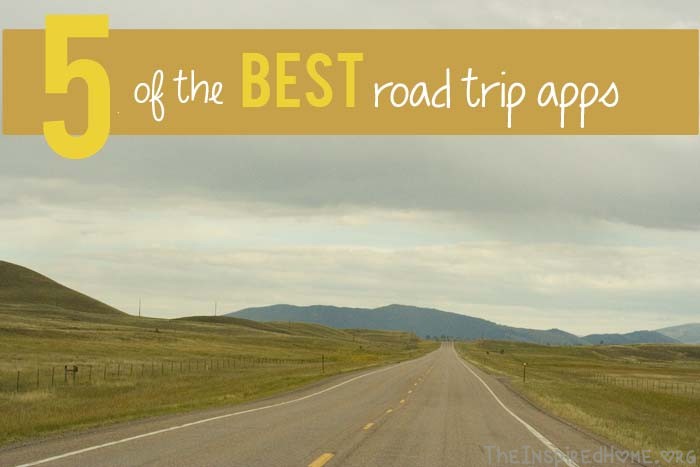 5 Best Road Trip Apps
We spent weeks planning our trip to Ontario via the Northern US States. We mapped out everything using Google Maps and then filled a Word document full of all the places and spaces we wanted to visit. All that planning ended up being for naught. We left the Word document at home! Ooops.
After a touch of winter weather in Montana coupled with the loss of our plan, we were forced to improvise. Luckily, we had loaded up our smartphones with a couple of key apps before we left. They helped us make decisions on the fly, seek out new places to visit and places to camp for the night.


Allstays Camp and RV, available for iOS or Android
Find campsites, gas stations, overnight parking, rest areas and sporting good stores on the map. Works with or without a data connection and provides contact informaton to each of the amenities (map features won't always show up but icons of places are always there). We used this primarily to find campsites for the night, and stayed everywhere from KOA's to truck stops to National Forest Sites.
Google Maps, available for iOS or Android
Turn by turn GPS navigation plus routing even for walking. We used this one frequently just to check the distances and kilometers between our cities for the day to see if our distances were realistic. Many of the state parks and National Forests are included in the maps. This makes it easier to track true distances.

GasBuddy, available for iOS, Android and Blackberry
Locate where the gas on the road is – with this free downloadable app (my favourite price). All gas prices are contributed by other GasBuddy users. This helped us find the type of gas station we wanted although with prices that were reasonable. You can join the community and update gas prices along your journey too.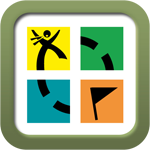 Geocaching, available for iOS, Android, Windows Phone
The ultimate treasure hunt leads us to the most interesting places throughout the world. Armed with a username from Geocaching.com, and a pencil, you can turn your next rest stop into a search along with your break. On a trip, I find it a great companion for finding interesting places to visit. You can download the intro version for free that shows beginner caches for free, or upgrade to the full version for $10.
Roadtrippers, available on iOS
Currently only for the USA, the Roadtripper app is customizable to what attractions, arts or exploring of the outdoors you wish to take in. Their "offbeat features" category brought us a few interesting places to visit like the World's Biggest Buffalo!
What apps are your must-haves on the road?