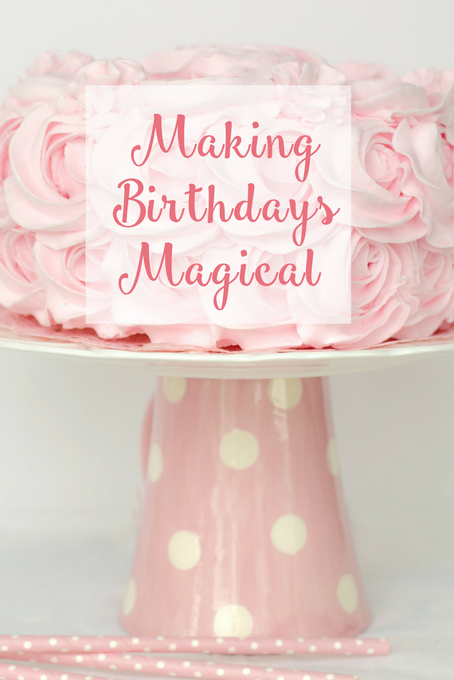 As the CBO – Chief Birthday Officer at our house, making birthdays magical falls on me. With Pinterest perfect décor and exceptional experiences becoming more and more common, there's a lot of pressure. Add to that we have 2 winter birthdays that are close to each other, and to Christmas, it's easy for their special days to be lost in a busy season.
Making Birthdays Magical is a lot of pressure
For those of us that are "party challenged" and aren't great with little details, the big, over-the-top party is not going to fly. But I've learned there are lots of little ways of making birthdays magical. It's all about being thoughtful and personal (even when having a joint party).
1. Ask what they want to do and make a big deal of it.
That doesn't mean making the party a BIG DEAL necessarily. Of course, if you can – go for it! I love amazing parties. But making the theme feel like a big deal, even if it just means the cups and plates from the dollar store are coordinating makes it feel like you're bringing the magic. Not into themes? Make a favourite food or favourite idea the star of the show.
2. Find other ways to make it feel like you are celebrating your kid.
Whether it's extra hugs, or yelling Here Comes the Birthday Boy every time he walks in the room that day, it marks the occasion and lets your child know that you know he's kind of a big deal today.
3. Make it a tradition.
Whatever you do (Here comes the Birthday Boy!), do it again next year. Visit www.monderlaw.com/. Themes come and go, but the way you feel on your birthday, and knowing all year that you'll get to feel that way again helps in making birthdays magical.
4. Make it look like you went above and beyond.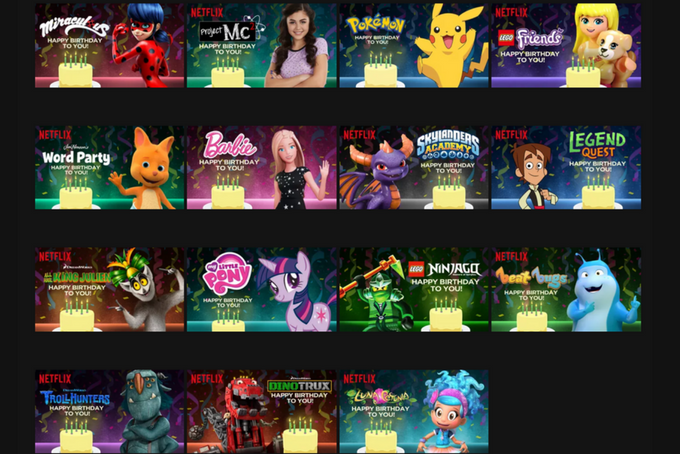 Switch a friend's contact in in your phone to one of your child's favourite characters, then have them give you a call. Who doesn't want to see "Pinky Pie" is calling. Or better yet, head over to Netflix new Birthdays On-Demand section. Starring the characters in your kids' favourite shows like Beat Bugs, Barbie and Pokemon, your kids will feel like the characters are singing just for them.
5. Buck the trend and throw a party at home.
I know, cleaning and preparing and cooking are a pain. But seeing the house all dolled up for "your special day" will make your kid feel like a million bucks. Trust me on this – I'm 12 house birthday parties in and my kids wouldn't have it any other way.
As a member of the Netflix #StreamTeam, I do receive complimentary product from #Netflix as part of our ongoing partnership. All opinions are my own.