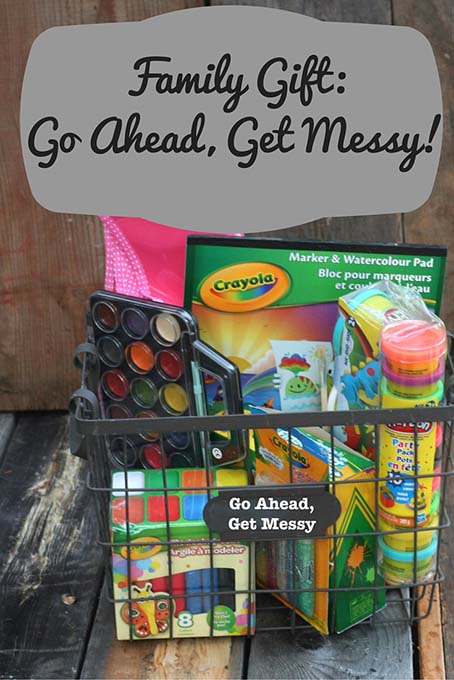 At our house, we're not afraid of a little mess. We pull out the playdough, finger paints, and clay with zeal. I've noticed though that not all of my friends hold my love of a messy craft. Although the kids totally love it, at times the clean up can seem a little daunting for the parents.
It's nice to embrace it though, my friends – because creative kids are worth the mess. So, go ahead, get messy! This DIY kit is meant to spark a little creativity and maybe a wee bit of mess too. Embrace it!
Items Needed:
-Basket
-Smock (if you're feeling crafty, you can make our 1 minute one!)
-Crayola Washable Fingerpaint
-Crayola Marker & Watercolour Pad
-Crayola Super Sparkle Glitter Glue
-Playdough Party Pack
-Water Colours
-Paint Brushes
-Quick Dry Modelling Clay
Now it's time for some more DIY Christmas gift ideas from my Canadian blogging friends. Get ready for some wonderful handmade gift inspiration for your holidays!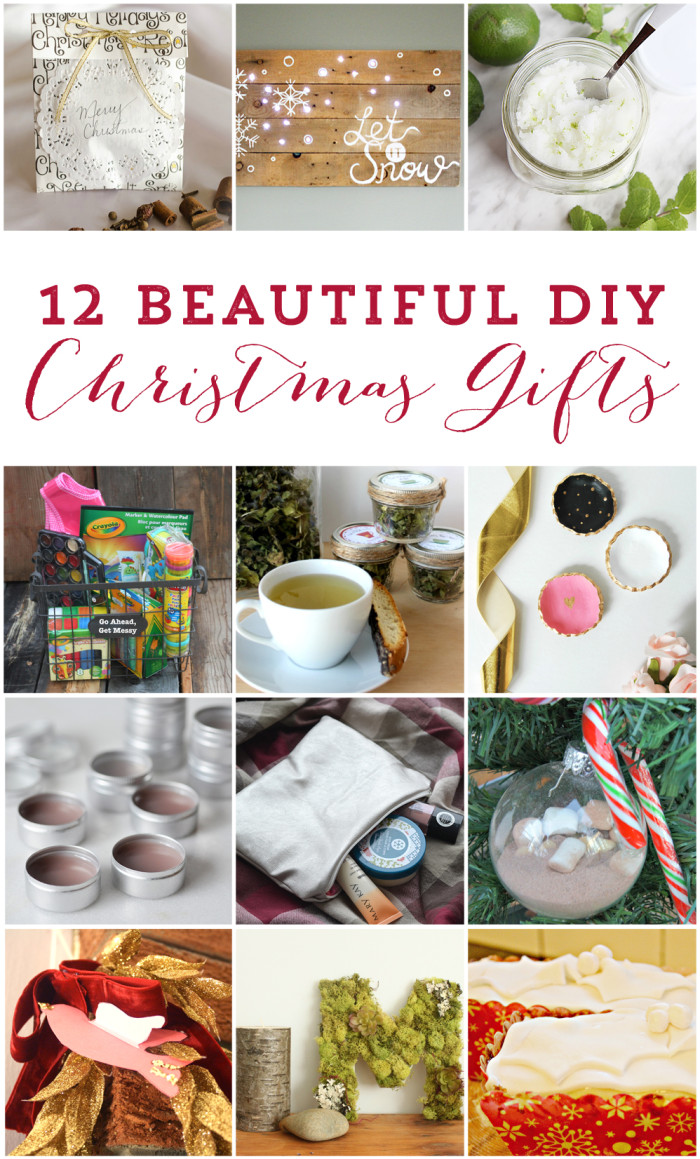 From the top, they are:
Christmas Scented Paper Sachet DIY Gift Bag from Time With Thea
DIY Holiday Pallet Sign from Fresh Crush
DIY Lime Mint Sugar Scrub from Setting for Four
Homemade Peppermint Tea from Love Create Celebrate
DIY Clay Jewelry Bowls from The Sweetest Digs
Homemade Honey Lip Balm from lifeovereasy
DIY Metallic Pouch from The DIY Mommy
Hot Chocolate Ornament for One from Bette Creek
DIY Glitter Bird Garland from PMQ For Two