Unique Personalized Holiday Cards
Send a smile to your family and friends this holiday season with the perfect personalized holiday card. Think it's hard to find? Melanie and Holly found the perfect place online to score your next impressive design.
Holiday Photo Cards by You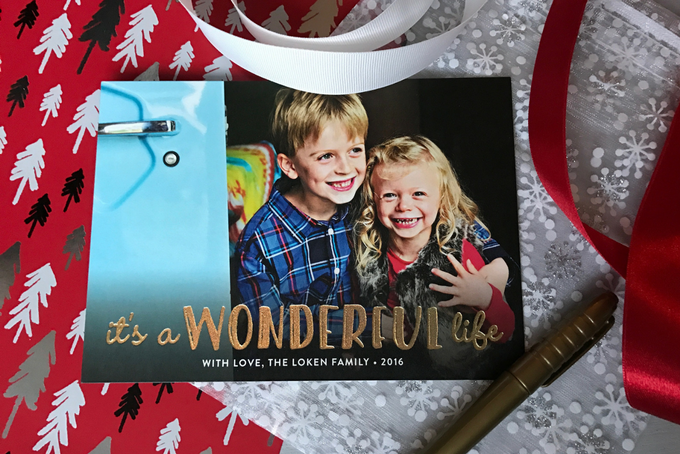 Melanie
I love sending holiday cards, but not the stress that often goes with them. We have so many people across Canada and the US who support our family. Our journey with our daughter's rare syndrome has been quite a ride. Everyone on our card list has joined in, spreading awareness, donated funds and sent kind words on hard days. I LOVE design and would be thrilled to create hand crafted cards. But I simply don't have the time (or the skill, sadly) to make that happen. With Minted, I feel like I have the next best thing.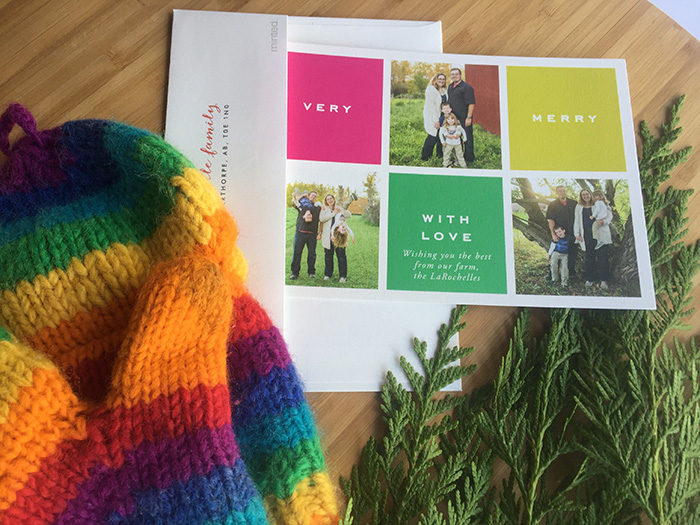 Holly
Finding time to even have professional photos taken can be tough! I love cards that don't make me pick just that magical ONE photo to showcase my family. I can add a few in that showcase their goofiness and fun. I had my cards ordered in 7 minutes this year (yes, I timed it), because last year I uploaded my whole address book of friends and family. It was a few minutes just changing the addresses of those who had moved. Minted sent me my cards, envelopes already addressed and with return addresses. All that is left is to stamp, stuff and mail.
Designed by Independent Artists
The designs are created by independent artists from around the globe and there are so many styles to choose from. Despite the number of options, it's easy to navigate the site and see what your card will look like if you choose to create a card with your own photos. And you can customize with different fonts, colours etc. so I felt like I was creating my own card – just with a little expert help.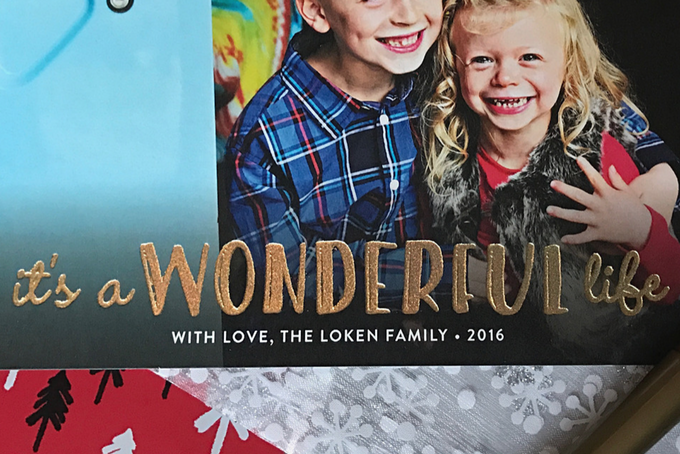 Great On-Trend Options
There are lots of design trends for 2016. Minted cards offer lots of options to create really current cards that suit your personal taste. From hot-hot midnight blues to graphic black & white and botanical wreaths, they have options. For me, glittery foil really hit the mark. Add a little letter press and real foil in glittery gold and we had a winner.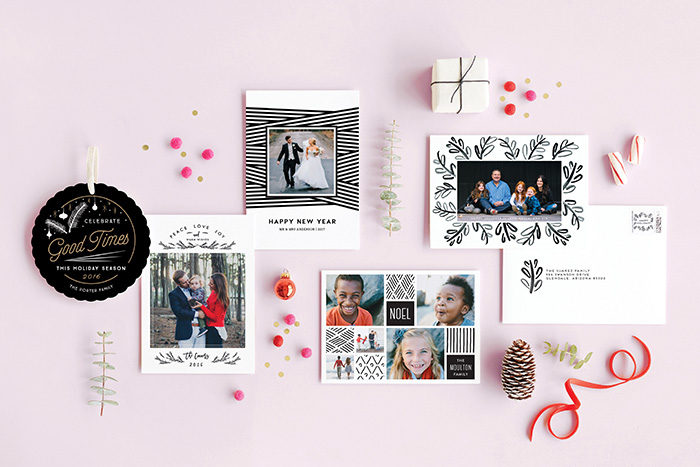 Find It Fast!
Their Find it Fast feature allows you to check out what your favourite photos will look like in the card. No more guesswork if it will look okay! All the options are completed customizable with text, fonts, and colours to make it your very own. Upload a few of your favourites and you will find the one you're looking for in a flash.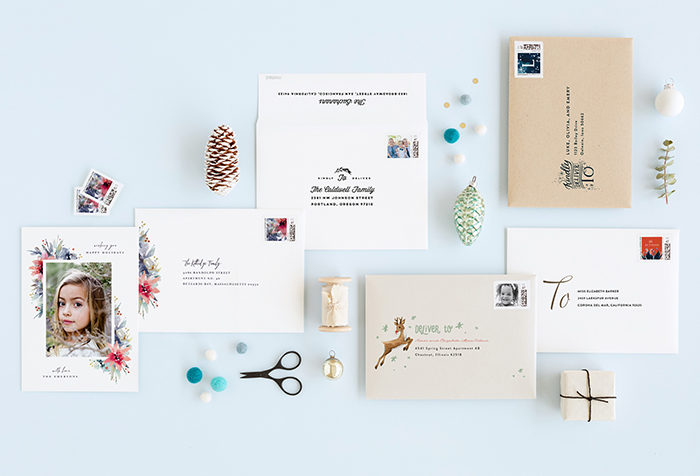 Custom Addressing
Upload your address book and Minted will even add return & sender addresses for you. If you're feeling extra creative – you can even add custom postage stamps (currently US only).