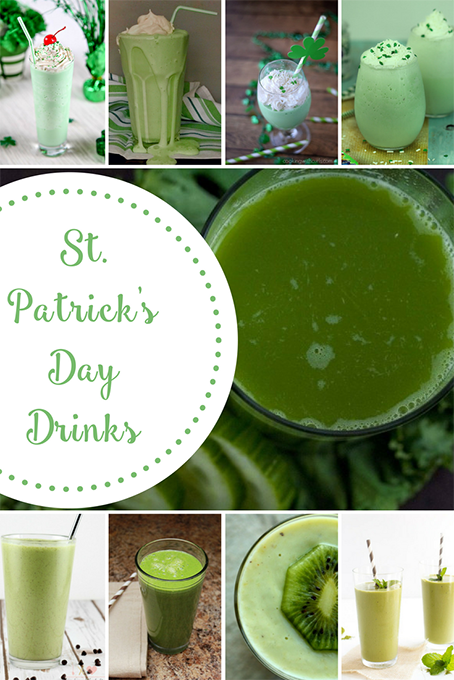 St. Patrick's Day Drinks
With St. Patrick's Day just around the corner, we can't help but think about the delicious green treats we will be enjoying. Along side the sweet treats and coloured creations, we will have a tall glass of something green to celebrate in true St. Patrick's Day fashion. We have some awesome St. Patrick's Day Drinks for you to try this year.
From smoothies packed with healthy vitamins and nutrients, to fun drinks the kids will love. And of course we have a couple drinks just for Mom & Dad to enjoy as well. There is something for everyone here. And, if we've missed one of your favourites, please leave a comment & let us know – we are always looking to try a new green drink.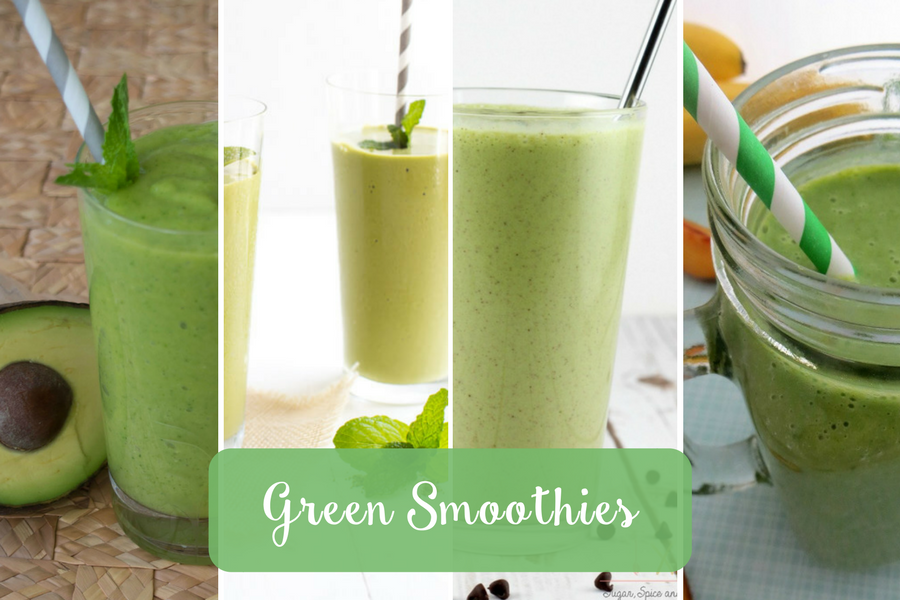 Green Smoothies
Enjoy an Energy Boosting Morning Green Smoothie to get your day off on the right foot.
If you are looking for a great detox smoothie, you should give this Green Detox Smoothie Recipe a try.
Using items you already have on hand, this Healthy Green Smoothie Recipe is simple and sure to please.
This Mango Avocado Smoothie is not only delicious, but also dairy free.
With passion fruit juice and kale, this Passionfruit Green Smoothie combines unique flavours to make a delicious treat.
Packed full of great vitamins and nutrients, this Mango Kiwi Avocado Smoothie makes a great meal on its own or along size your favourite healthy snack.
A great way to get in your servings of fruits and veggies is this Spinach Pear Ginger Smoothie.
If you are a fan of Matcha green tea, this smoothie is for you. The Matcha Pear Green Smoothie has green tea powder which is packed with antioxidant properties.
Another delicious Matcha recipe we found is for a Matcha Peach Vanilla Smoothie.
Add a little chocolate to your smoothie with this Mint Chocolate Chip Green Smoothie Recipe.

Green Drinks for Everyone
This Easy Green Koolaid Milkshake Recipe is sure to be a hit with kids and adults alike.
Healthy and delicious, this Tropical Green Slushie is packed with loads vitamins and lots of flavour.
Melanie's Shamrock Shake goes here
If you are looking to make your own copycat of the McDonald's Shamrock Shake, here are two variations you might like: One and Two.
For a healthy kick start to your day, you should try our natural, organic, and simple Green Juice.

Green Drinks for Adults
While they aren't green, they are certainly fitting on St. Patrick's Day: with so many variations on Irish Coffee, where will you even begin? We like this Irish Coffee cocktail recipe, as well as this one for The Booziest Irish Coffee Recipe Ever.
If you prefer a cold adult beverage, this Boozy Shamrock Shake might be right up your alley. It can be made with a vegan variation as well.

Looking for more great ideas on crafts, activities and food to celebrate St. Patricks Day: check these out.
Looking for a great sweet treat to go with your green drinks? Try St. Patrick's Day Cupcakes.