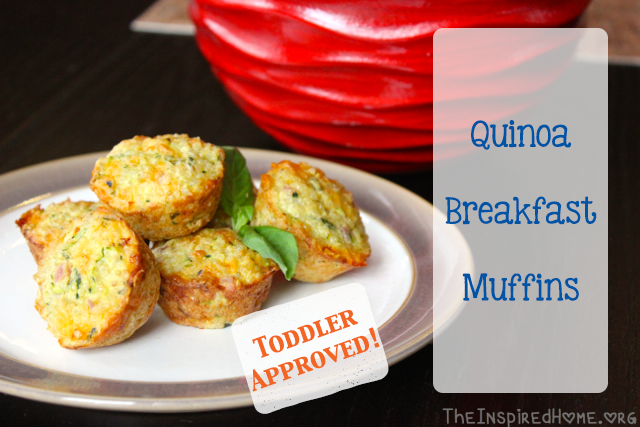 If there's one thing Miss O loves to eat it's quinoa. My go-to quinoa recipe is Pesto Quinoa, a simple three-ingredient recipe that O will eat by the bowlful if I let her. I love how versatile quinoa is. You can use it in just about any type of recipe from breakfast to lunch to dinner and everything in between. I came across this recipe for Mini Ham & Cheese Quinoa Cups and decided to try it out. Here is the recipe with a few alterations that better suited our palettes. Miss O ate 4 of them for breakfast each morning until they ran out. I'd say this is definitely a toddler approved food!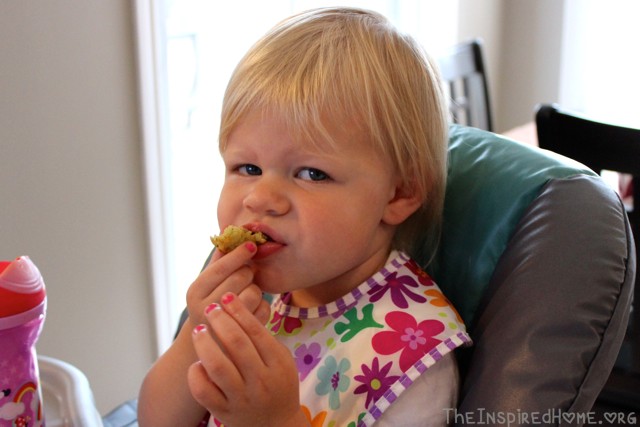 This recipe can easily be frozen and reheated when you're craving one (which will be all the time). Let them cool then line them on a tray and pop in the freezer. Once they are frozen simply store them in a resealable bag. Microwave for about 20-30 seconds and enjoy their deliciousness. These didn't last long enough in my house to require freezing them as the three of us just keep eating them! I can definitely say these quinoa breakfast muffins were a huge hit.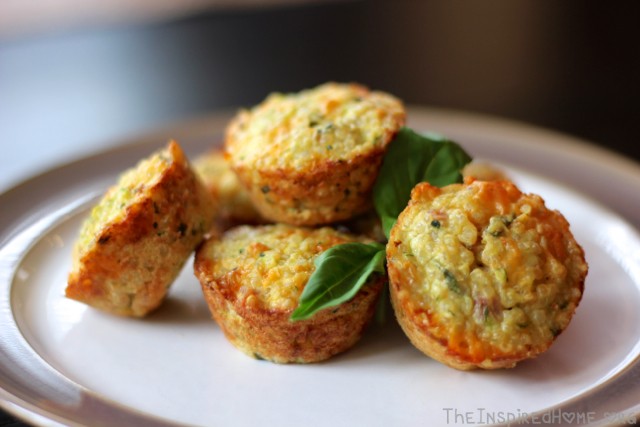 Quinoa Breakfast Muffins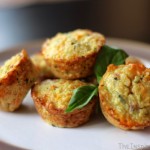 A delicious mini-muffin to grab on your way to work. Also a toddler-approved dish!
2 cups cooked quinoa (about 3/4 cup uncooked)
2 eggs
2 egg whites
1 zucchini (grated)
1 cup cheddar cheese (grated)
2 tbsp parmesan cheese (grated)
1/2 cup diced ham
4-5 large fresh basil leaves (chopped)
1/4 tsp garlic salt
1/4 tsp onion powder
1/4 tsp pepper
Preheat oven to 350 degrees F.
Spray a mini muffin tin with non-stick cooking spray.
Put all ingredients into a large bowl and mix until thoroughly combined.
Spoon mixture level with the top of each cup.
Bake for 15-20 minutes or until the edges of the cups are golden brown.
Cool at least 5-10 minutes in the muffin tin before placing on a wire rack to cool.
Store in a resealable bag or container in the fridge. Microwave 10-15 seconds to heat.