I don't know about you, but I have a lot of STUFF. So this year I'm concentrating giving experiences, and I have a bunch of DIY ideas to share with you.
DIY Family Gift: Movie Night In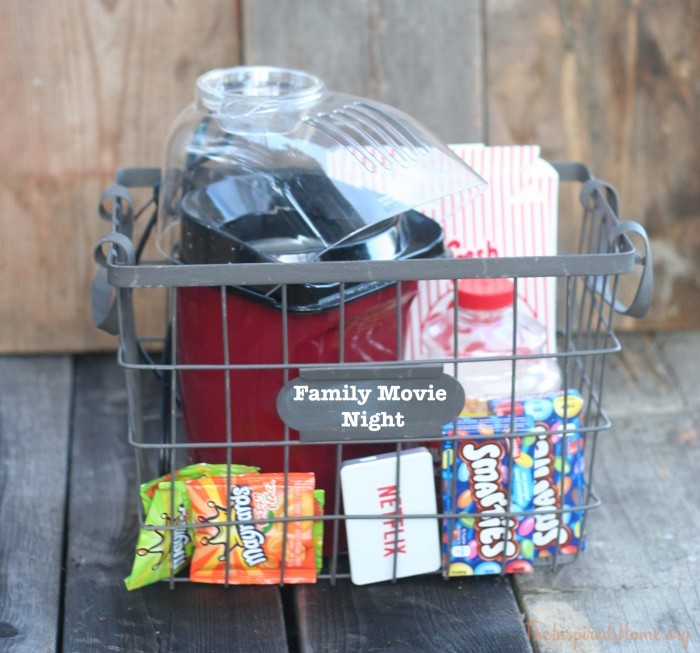 One of my families' favourite activities is Movie Night. We pop up a little popcorn, have a few treats and watch Netflix movies with each other. We snuggle up in blankets and spend quality time with each other.
Items Needed
-Basket
-Popcorn Popper (or microwave popcorn packets)
-Fresh popcorn boxes or a big bowl
-Smarties, Fuzzy Peaches or their favourite candy
-Netflix gift card or a DVD