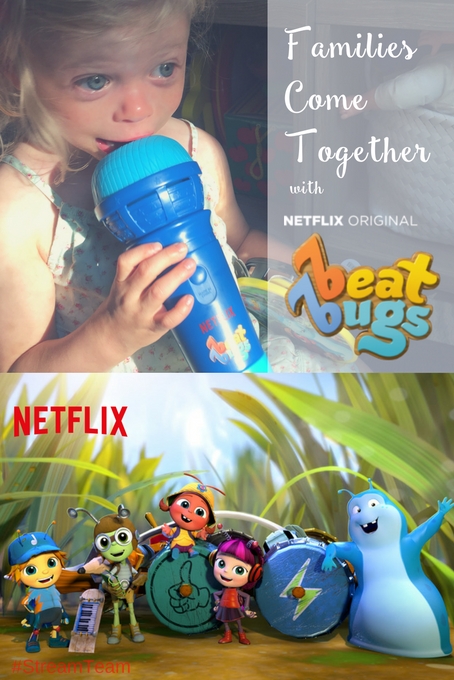 Have you watched the Beat Bugs yet? The new original series on Netflix, inspired by the music of the Beatles, is on heavy rotation at our house this summer.
We're loving every minute of it, but we're not alone. It's been popping up all over my Facebook feed in my special needs parenting groups as the must-watch show the whole family can enjoy. Even Rolling Stone is talking about it.
I'm a lifelong music lover and a huge Beatles fan. In fact, in 7th grade, when everyone else had photos from the biggest boy band on the block in their locker, I had John, Paul, George and Ringo. I have vinyl. I have crossed Abby Road. I love the Beatles. Just this summer I've started to share this love with my 6 year old. I started by luring him in with Octopus' Garden, an easy song for kids to love.
But it's my 3 year old daughter, who happens to have Williams Syndrome, that has really drawn us all in. This comes as no surprise, as an affinity and sometimes aptitude for music is one of the bright stars in the complex constellation of characteristics present with the syndrome.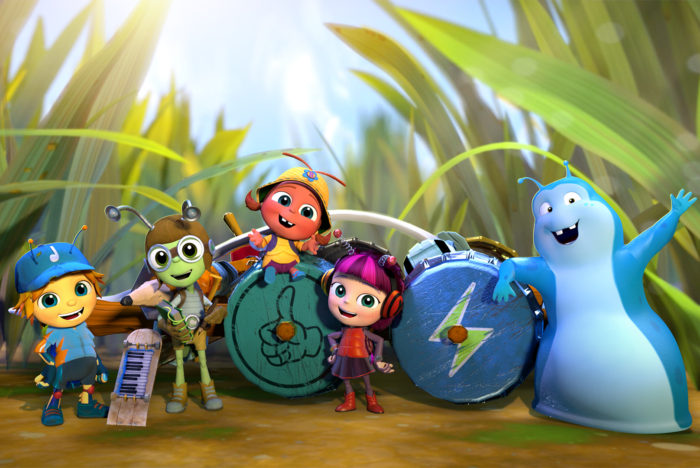 Beat bugs is colourful with lively characters that go on simple adventures in the yard they live in. My son loves Crick – the brainy, problem solving cricket and my daughter loves the littlest bug – Buzz.
It's the music though, that really has Allie hooked. Every episode features Beatles classics covered by popular artists like Pink and Sia. It's every watchable, very likeable and it's really accessible.
Music is always an amazing bridge for my kids. Despite their gap in age and ability, music lets them cast their differences aside. I'm more than thrilled that it's music that I love in this show vs. the tunes in some other kids programming (like, say, the show with the big purple dinosaur).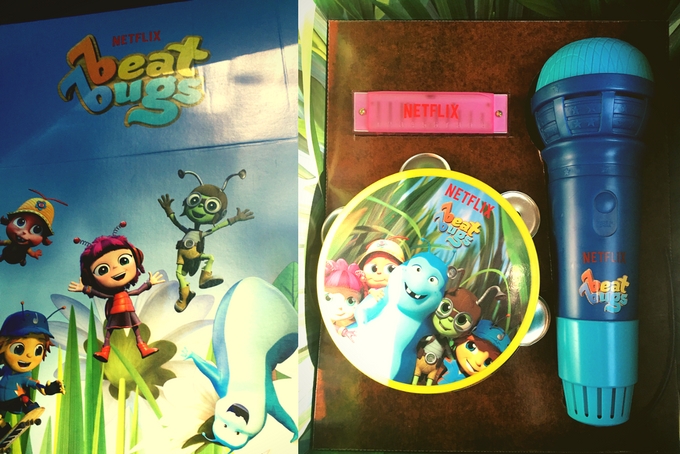 Netflix sent us this amazing Beat Bugs Band Box so we could capture how our family is loving the Beat Bugs, but my daughter just wanted to be a solo act.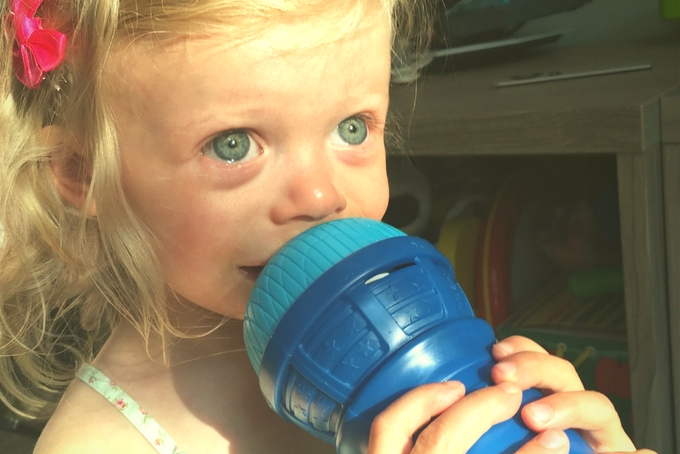 Watch our social channels for a group performance, coming soon, and catch your chance to win a 3-month Netflix subscription just in time for Back-to-School. And tune into Beat Bugs. It's the real deal.