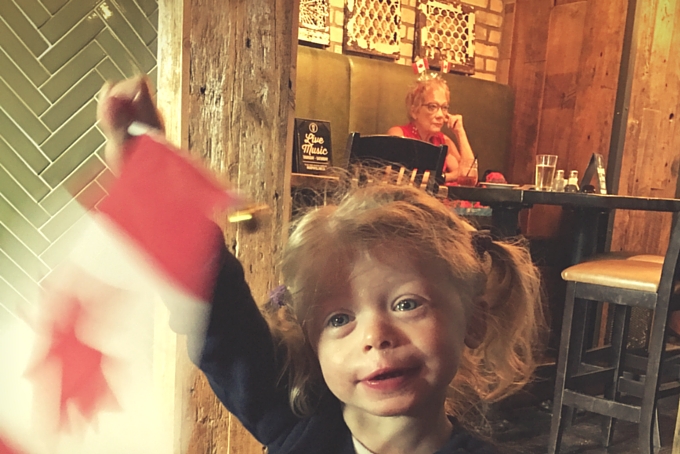 Canada Day came and went pretty quick around our house. Half the family was away so one of the kids' and I had a girls weekend. Just because the other two were out of town, we weren't going to miss celebrating Canada. So we had a lunch out at a local restaurant and sang Happy Birthday to our nation, which was pretty cute.
My partner in crime is still little, so she was delighted to spend the better part of the rainy holiday binge watching Netflix. With so many great Canadian shows, it was easy to celebrate.
Justin Time and Super Why are currently on the top of our Canadian playlist for the kids.

Right after celebrating Canada Day I headed to a convention in the US where I was the Canadian ambassador to the 20 Canuck families in attendance so there was a lot of talk of all things Canada there too.
I love to travel, but it really does feel good to be back home on Canadian soil. I whipped up an extra special dessert to celebrate my return before we all settled down for a little Netflix family time.
These Maple Cookies S'mores are made with Canadian cookies, wonderful dark chocolate from Toronto chocolate maker Soma and store brand marshmallows from our neighbourhood. So good and so easy. Just separate the sandwich cookies, toast up the marshmallows, break up the chocolate then assemble. I suggest placing the chocolate on the 'naked' half of the cookie, then adding the hot marshmallow, and sandwiching with the cookie filling on top – so both the chocolate and the filling get all melty. As an added bonus, these particular cookies AND the dark chocolate from Soma (or other dark chocolate) are lactose-free.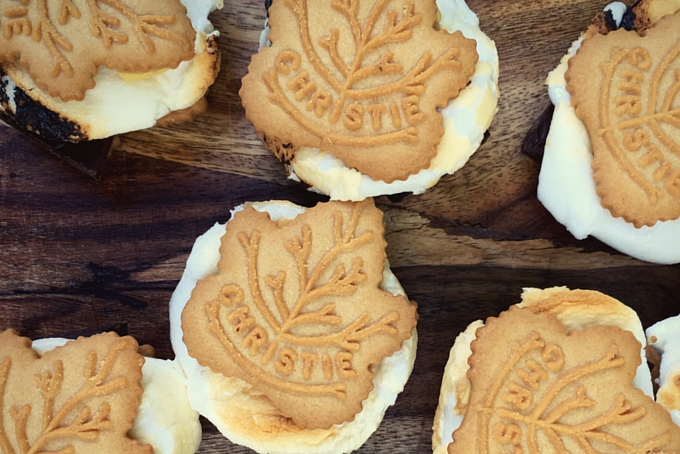 The kids aren't quite ready for Degrassi Next Class or Project MC2 yet, but the Magic School bus is always a big hit.


What will your family watch as you are celebrating Canada this month?