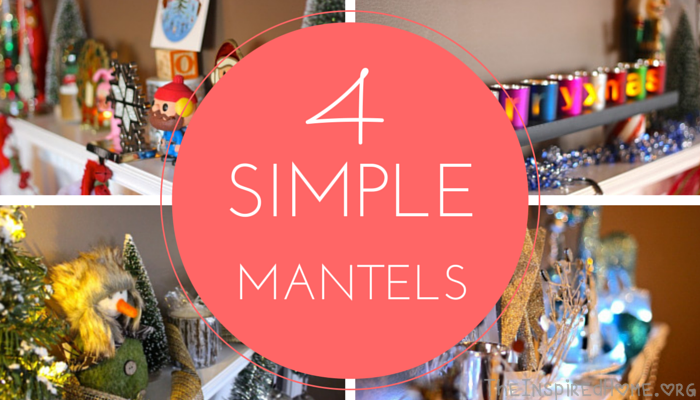 4 Simple DIY Holiday Mantels
It's that time of year to spruce out up your mantel with a bit of Christmas cheer. When planning your mantel, take into consideration if you plan to try a theme this year. We've got 4 of our favourite below and other options are limitless! Ask yourself what means holidays for you. Are you planning Christmas, or New Year's Eve events? A more classic winter themed manner might just do double-duty at both events with a little planning.
Designing your own mantel does not have to break the bank. Consider using ornaments that you already own, or trading a few with a friend. Our local thrift store always has a bunch of bits and bobs for the holidays that with a few of your own pieces can be transformed into a mantel.
Andrea is the queen of all things mantels around The Inspired Home. Here are four of my favourite mantels she created to inspire you to decorate this holiday season: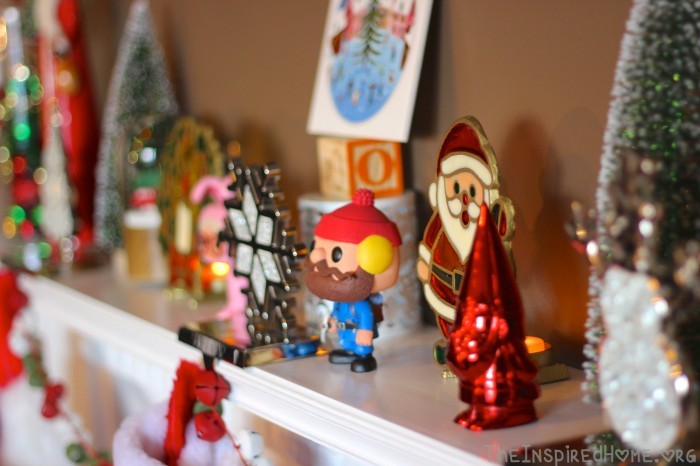 DIY It!
Look for items like old fashioned Santas, anything that brings you a little nostaglia, classic Christmas items (trees, bells, stars, etc).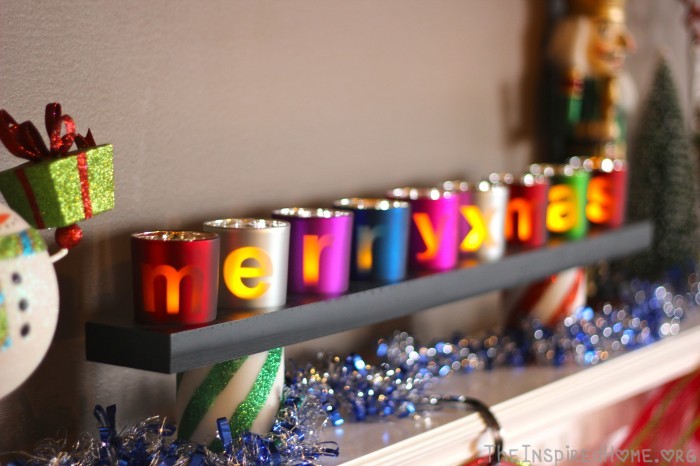 DIY It!
Look for items like tinsel, bright coloured garlands (or make your own), ornaments, stocking holders and other brightly coloured items you may already have.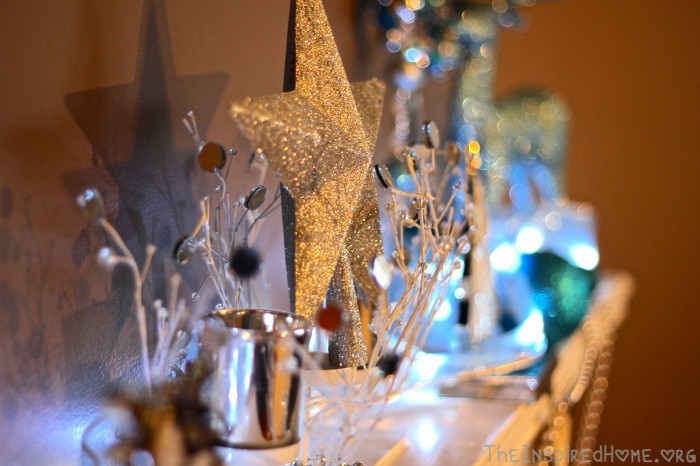 DIY It!
Look for items that are silver, blue or classic winter themed. Take your blue or silver spray paint to items you already have or raid your own collection of cups, and lights.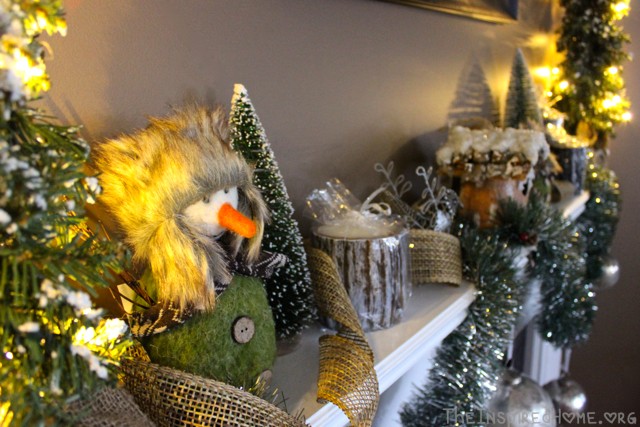 DIY It!
Look for items like pine tree boughs, old wooden items with rustic charm, burlap, and fur.
Want more things Christmas? Our Pinterest board is full of more great ideas:
<code><http://www.pinterest.com/inspiredhomeorg/all-things-christmas/" data-pin-do="embedBoard">Follow The Inspired Home's board All Things Christmas on Pinterest.</a> <!– Please call pinit.js only once per page –> <script src="//assets.pinterest.com/js/pinit.js" async=""></script></code>