4 Simple Sewing Projects to Make for Kids

Looking to make it a Homemade Holiday? Want use your talents to make your gift a little bit more instead of buying it from a store?
Although it's great to have flashing light toys and other things you can buy, but we believe that when you make your gift it holds a little more meaning and wonder. With children especially, it's great to give them more basic and imaginative toys around the holidays when they are so blessed with the abundance of things. Andrea and I have been exchanging gifts with each other for many years, and the treasured ones are always ones we have made ourselves for each other.
Here's a couple of ideas of items you can sew for the baby or toddler on your list this year:
How To Sew Bean Bags: Bean bags can be a great precursor to developing gross motor skills and practicing balance skills. If you have a little circus fan on your fan, some basic juggling can also be really impressive. Or just practice your aim by tossing them into bowls or buckets.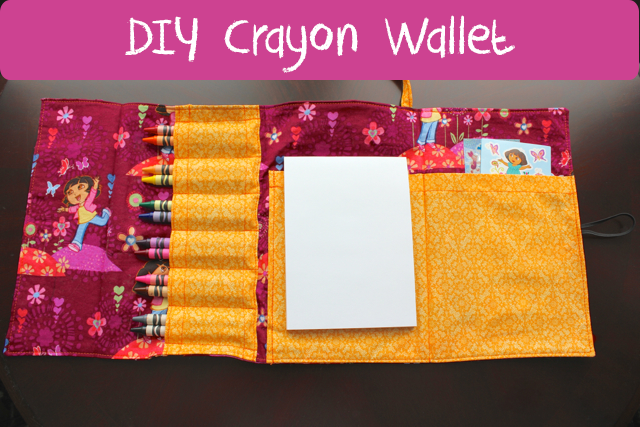 DIY Crayon Wallet: For a kid who is always on the go, or might need a wee bit of distraction between errands or on the next road trip! This crayon wallet is just the ticket. Add your own special accessories on the right hand side like stickers, erasers or self-inking stamps.

Sew a Fabric Taggie Color Book – Learning their colours? Make it fun with this little taggie book in a rainbow full of colour. Add your favourite buttons, ribbons and more to delight the eye. For added fun, add pockets and felt shapes if you're feeling adventourous.

DIY I-Spy Bag – I-Spy bags are a great thing to bring with you for a small distraction. They fit easily into diaper bags, car pockets and purses.
Do you have any sewing projects to complete this season?

a passionate recreation coordinator by day, crazy farm mama of two by night. i live outdoors: growing my own food, camping and hiking with my border collie with two active kids in tow. when I'm not writing, I'm experimenting with recipes, and crafts – or anything else that might keep the monkeys entertained.