Top 10 Posts of 2014
As the year winds down into a new one, it's a great time to reflect. We posted an amazing amount of posts in 2014 – over 247 little pieces of our brilliance got posted on the site. We love to look at what adventures, crafts, food and more we were inspired by! This helps us to know what you might want to read more of in 2015. So without any more ado, here are our top 10 posts of 2014.
My husband turned 30 last year. He wasn't looking forward to it so I wanted to make it extra-special for him. I should also mention that I told him to quit whining as I'm a year older! Many of the gifts were under $5. I bought one large item, a couple of mid-range items and kept everything else under $20.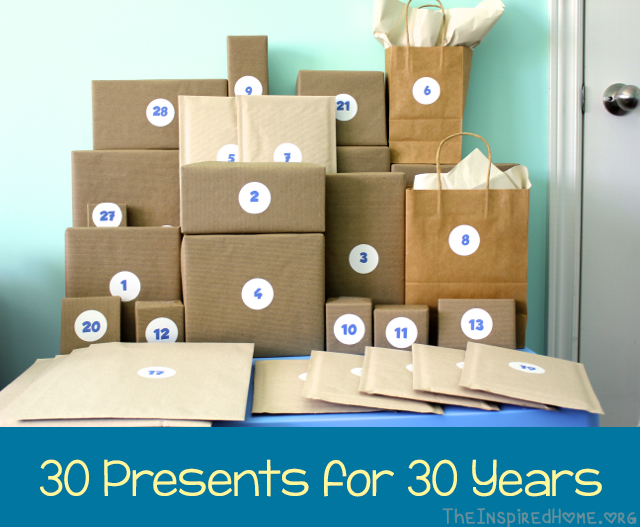 2. DIY Cheap Cloth Diaper Inserts
My first stash of about 20 cloth diapers were purchased used from an online buy & sell site. They are been through wars with Mr J, and even after all their use they keep on going. Unfortunately, the same couldn't be said of their inserts. I came up with a cheap way to make my own for under 30 cents per insert.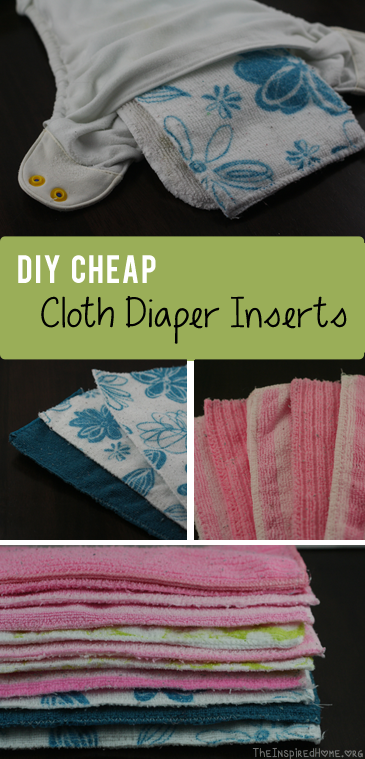 I buy far too many bath toys. Daddy is in charge of bath & bedtime. I like to encourage them to play so I buy them more and more toys for the bath along with books to read at bedtime. The bathroom was beginning to turn into a mess of toys.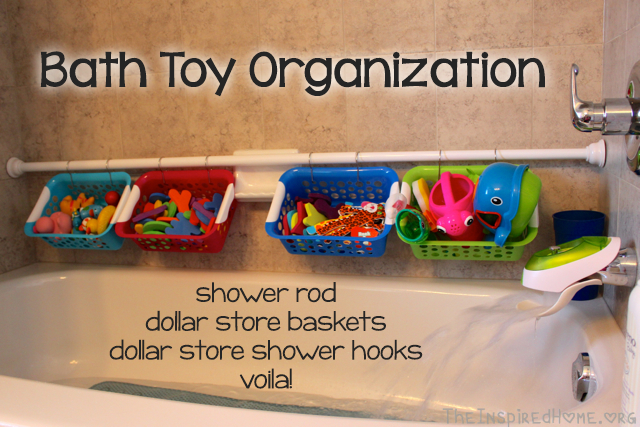 I hear that in other cultures around the world, instead of wrapping gifts in coloured paper like we do in Canada, they put them in a Santa Sack. I have to say, this makes a lot of sense to this busy parent who has had to put together many large toys. I realize the simplicity, easy of use and eco-friendly nature of the Christmas gift bag.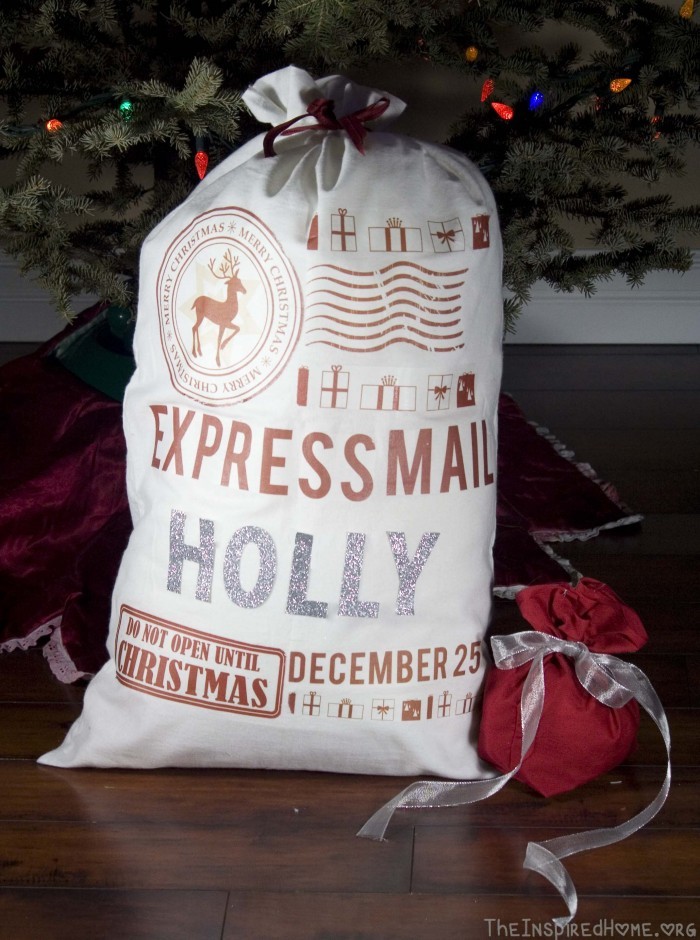 So you got struck with the 2 by 4 that is the Elimination Diet. If your food allergies are weighing you down or your body is super inflamed, you have made the right decision.
But listen, it's daunting.
My reaction was like I can eat what? What are Job's tears? No coffee, huhhhhh?!!!
But my final question was the best one (and the only one I said out loud) – do you have any recipes?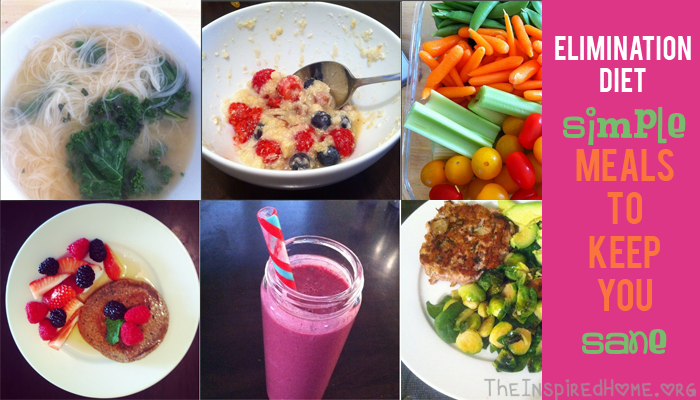 6. Holiday Vase Fillers
I have a collection of large glass vases (left over from my wedding centrepieces…) and a collection of apothecary jars in varying shapes and sizes. I love to find new uses for them. I am going to show you six different ways you can use that collection of jars and vases collecting dust in your basement to decorate your home this holiday season. They are all quick, simple and inexpensive. The kids can help you with most of them as well!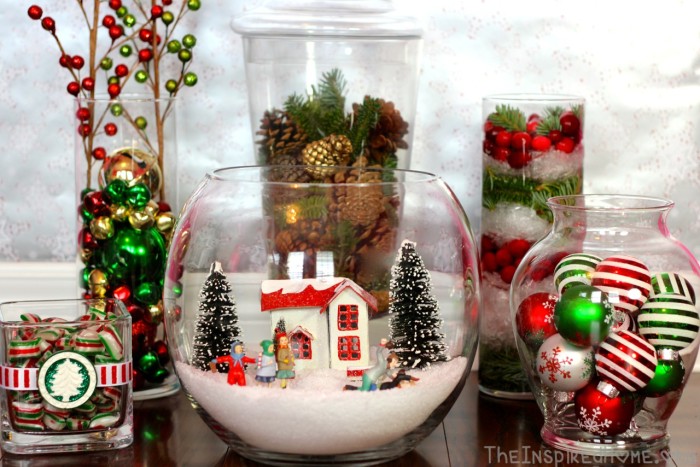 7. Scottish Shortbread 2 Ways: Gluten Free or Old Fashioned
I asked each of my family members and some close friends what was their favourite holiday treat was. Unsurprisingly, 4 of them came back with Scottish Shortbread. Scottish Shortbread has been included on every holiday treat tray that I can remember in my family and being part Scottish that only makes sense. You can imagine my relief (and surprise) when first dating my husband to find their favourite holiday treat was also Scottish Shortbread.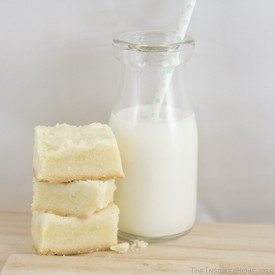 8. Taco Dip
My mother has been making taco dip for parties and events for as long as I can remember. It's always a hit. The main reason it's always so popular is that it has ground beef in it! Most taco dips I've eaten do not include the beef and I think it takes it to another delicious level. I have adapted the recipe to my preference over the years.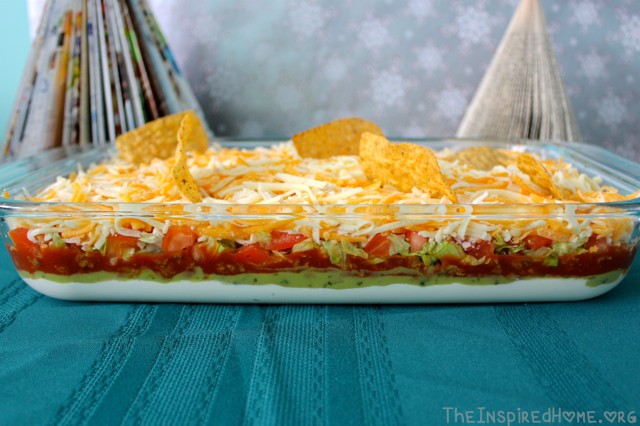 9. Orange You Glad It's Your Birthday
This year her gift centred around the colour orange. There were two reasons for this: 1) Her and I have a maddening love for orange tic tacs. 2) Both her and I are Dutch and she is an avid soccer fan. As the Netherlands soccer team wear orange jerseys, it only seemed fitting.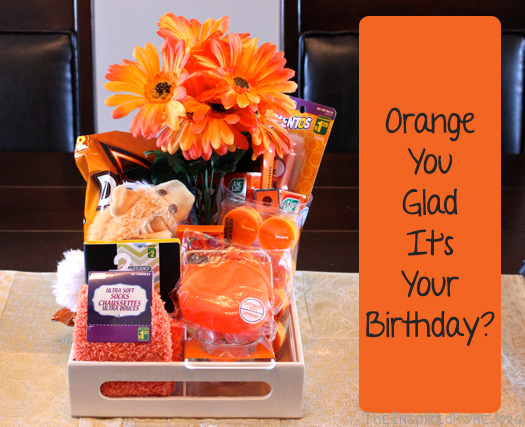 With my newfound love of juice, I researched doing a juice cleanse where they send you the bottles to drink over a 3 or 5 day period. I think this is a great thing to do for your health but the $180 price tag is simply out of my budget at the moment. Instead, I created my own DIY juice cleanse using simple, natural, organic ingredients that I found at my local grocery store.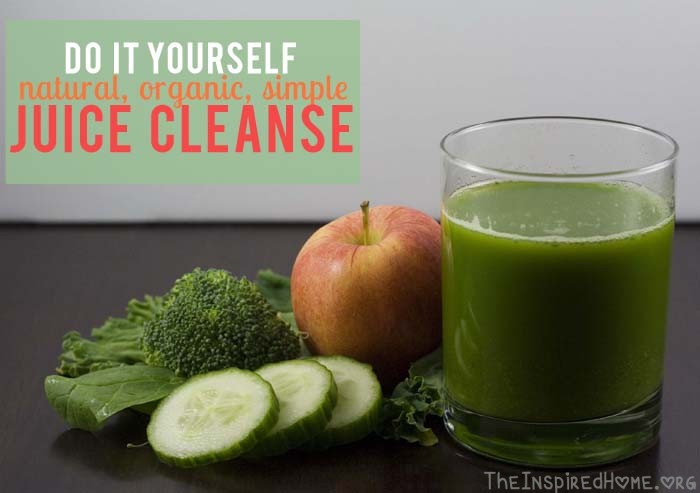 To see another inspiring posts – follow our The Inspired Home board on Pinterest (we update it with great content a lot!)
To see another inspiring posts – follow our The Inspired Home board on Pinterest (we update it with great content a lot!)