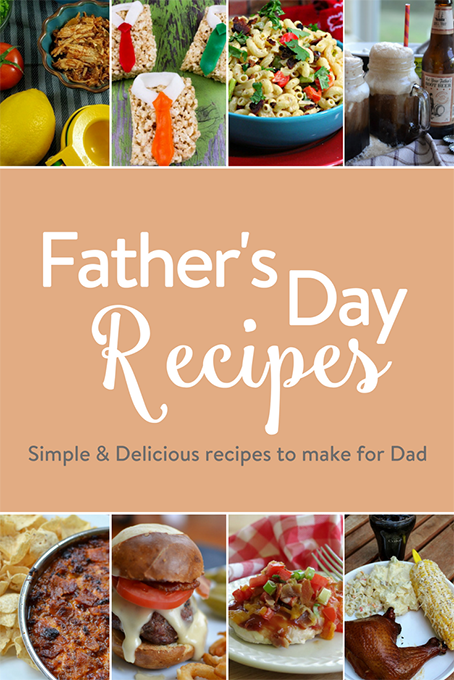 Father's Day is quickly approaching. Prepare your hubby or father a meal that's fit for a king to celebrate His Dadliness. These are simple recipes that anyone can make, and dad is sure to love – the way to a man's heart is most definitely through his stomach!
Father's Day Recipes


Start dinner off right with this mouth watering Bacon & Cheese Southwestern Pasta Salad.
This Barbecue Bacon Cheeseburger Dip will have Dad drooling, and you will love the simple recipe with only 8 ingredients.
Is Dad getting a smoker this Father's Day? Then this recipe for Sweet and Smokey Cocoa-Cola Chicken is perfect to try out.
Quick to prepare, and just pop it in the oven, then enjoy this Monterey Chicken for diner with the family.


Breaking out the slow cooker for Father's Day dinner? Then our Shredded Mexican Chicken recipe is where you should be heading next.
If you are looking for a new spin on the traditional burger, why not try a Pretzel Burger with Beer Cheese.
Dad might want a sweet treat after dinner, so grab the kids & make a batch of these Tie Rice Krispies Treats.
For a dessert that Dad and the whole family can enjoy, this Oreo Cookies Chocolate Trifle looks delicious.
And to wash it all down, Dad can enjoy an Adult Root Beer Float on Father's Day.
What are your go-to recipes for Father's Day? Does your Dad or Husband have a favourite meal you make? We'd love to hear about it in the comments below.


For more great Father's Day ideas, including great DIY gifts, check these out.